Cactus kept it dry on Friday, but the cancellation of Robert Plant and Alison Krauss turned out to be a battle in the Minnewater. Fortunately, on day two, almost only highlights could be framed.
Best Jukebox: Franz Ferdinand

To be honest? We had lost sight of Franz Ferdinand's Scottish rockers for a while. Eighteen years after their first hit 'Take Me Out', the group drifted further and further from the charts, and from the favor of the general public. But those who were there that same year in Werchter's Pyramid Marquee suddenly remembered how exciting that band was. Then Franz Ferdinand marched sovereignly through the crowd.
Frontman Alex Kapranos' scissor jump was legendary back then, but their barrage of songs turned out to be just as true. The band repeated that trick again in the more modest setting of the Minnewaterpark. Hits that you'd forgotten had ever wormed their way into your ears immediately snuggled snugly against your eardrum again. And your hips realized that every song in the set had enough meat on the bone to rumble horny against it.
How much better did Franz Ferdinand show himself compared to the monotonous White Lies, which just before showed off enthusiastically with a shaky echo of Joy Division and Simple Minds. White Lies sounded completely passé on Cactus.
Best Glitter: Sylvie Kreusch

With the blistering opener 'Let it all Burn', Sylvie Kreusch channeled both Quentin Tarantino and Cruella de Vil into the same song, but you seemed just a little more impressed by 'Walk Walk' in which she took glitter from a handbag. It was a transparent handbag with a penis as an ornament, just to be clear. No idea where you get such a gadget, but it probably won't be H&M.
Furthermore, there was really nothing to be desired on the set of Kreusch: a born star who paraded across the stage full of pathos and passion, and gradually seems to become one of the most exciting artists in this country.
Coolest comeback: Coely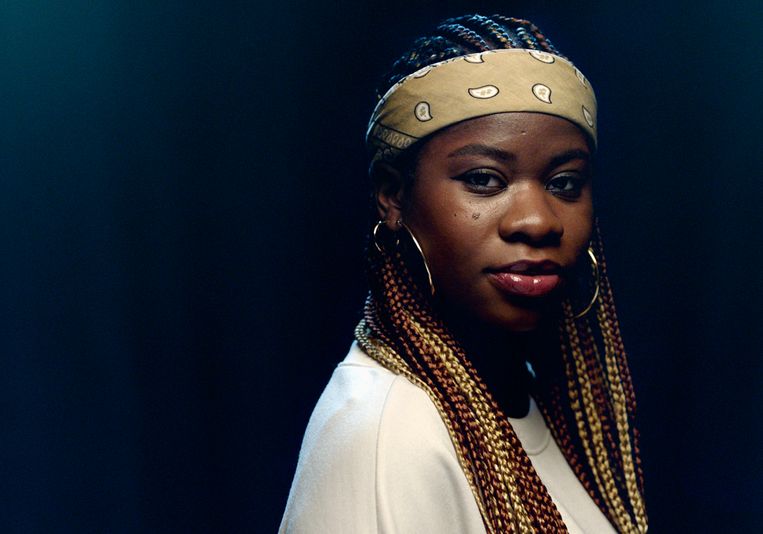 "I'm back." With those words, Coely greeted the Bruges Minnewater Park. And you knew that. The Antwerp rider broke through in 2017 with Different Waters, but she already opened at Cactus three years earlier. Then we saw an artist bursting with energy and zest for life, and you asked for a soulful "yeah" as if everyone were sitting in a packed gospel church. We remember that then a white-spitting rattle went up from the audience. But at the end of the show she was able to convert the Bruges park to a much greater enthusiasm. "Will someone give that girl a great backing group soon? We smell international appeal", we wrote afterwards.
On Saturday she effectively stood with such a tight orchestra at her back. And you knew it again. 'My Tomorrow' sounded like a hip-hop anthem, as did the immortal 'Don't Care' or the street-wise 'No Way'. In Cactus we saw rap royalty: Queen C wore the crown and does not seem to have to give up her throne for a long time.
Longest binding texts: K.ZIA

K.ZIA was supposed to be the first to perform around noon, which meant that the audience was pouring in drip by drop. The scarce attendance did not bother the singer. Although she apparently had to do something different. After almost every song there was a lengthy binding text, why she slalomed vaguely between spirituality, heartbreak, and "being frameless".
Each song came with a context, she clarified. But why the talented daughter of Zap Mama's Marie Daulne kept getting the momentum out of the set in this way, Joost knows. She herself seemed to have nothing to worry about: after a lukewarm response from the audience, she seemed to blame it more on a language barrier. She repeatedly urged the audience to dance and sing along, but those frantic efforts proved in vain. A shame, because the beautiful 'I Got Your Back' could have been the first highlight of the day.
Best jokes: The Youth of Today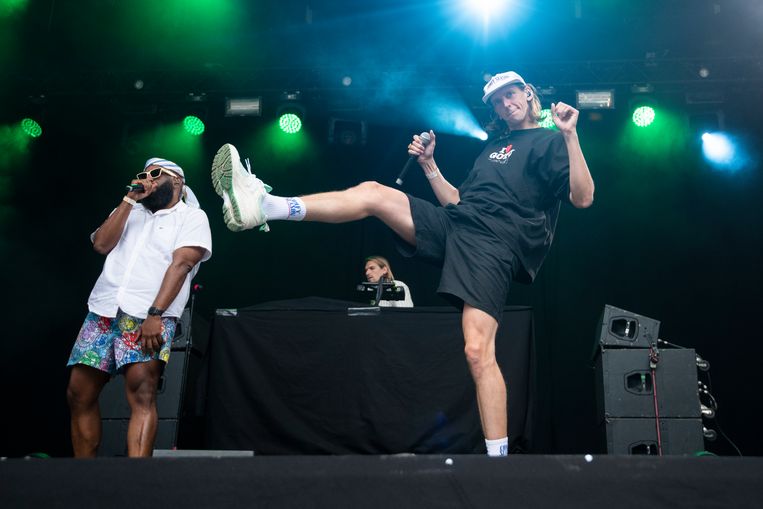 The Dutch hip-hop mess has not lost a bit of popularity today, not even in Bruges. Only, as the cliché goes: Youth does not want to work. The three rappers played the first half of the set on autopilot, leaning quite lazily on an impressive arsenal of hits that only Franz Ferdinand could match that same day.
Bas Bron's booming fairground beats turned out to be catnip for the audience, but not for Faberyayo, Willie Wartaal and Vjeze Fur. Maybe that routine approach had to do with the group members wanting to save their energy for the second booking of the day? "It is with a heavy heart that we have to get back on track right now", after all, the group said after 'Sterrenstof', which vocally was largely taken over by the public. "We have to go to another place, which probably feels less warm than this bath of love." Not a word was lied about the latter. But even though the audience booed and tossed in the moshpit, the group still harassed whether there was a tax on blows in Belgium.
For a moment we wondered how long these bastards of yesteryear can keep getting away with puberty nonsense and skinny legs under their short shorts. But then the trio turned out to gain muscle strength and get on track. The hits kept coming in the second half, but absurdism suddenly reigned supreme. Willie Wartaal expressed his heartfelt love to the audience, "even you two up front, who are clearly having marital problems, I love you too!" he chuckles. Moments later, the group decides without any reason to perform 'Dust in the Wind' a cappella. It turned out to be the absurd prelude to a fantastic version of 'The Formula', in which Vjeze Fur leaned on the hands of the audience and then dived into the audience with some death contempt.
Yes, The Youth of Today sounded filthy and exuberant, but please let these crazy people learn to dose their energy less well.