This is the issue

NPO 2, 8.25 pm
Thanks to ever-improving medical technology, it is now possible to extend the life of critically ill patients. The question is whether it is worth it, given the low quality of life for people at this stage. A majority of doctors believe that more attention should be paid to the timely termination of treatment, but in practice everything is done to delay death. This is the issue gives the floor to the girlfriends Caren and Karin, who both found themselves in a situation in which their husbands were treated for too long.
Cocktail

Just 5, 8.30 pm
(Drama, Roger Donaldson, 1988) Tom Cruise is quite as we know him in this early hit: slightly possessed, and regularly conjuring up that typical grimace. Just out of service, his ambitious character Brian Flanagan settles down in New York. There's a crisis there, so his ambition to earn a million starts out of necessity in a cocktail bar on the Upper East Side. Cruise does the artful shaking himself. After some bumps in work and love, the story moves smoothly, predictably and pleasantly towards the end.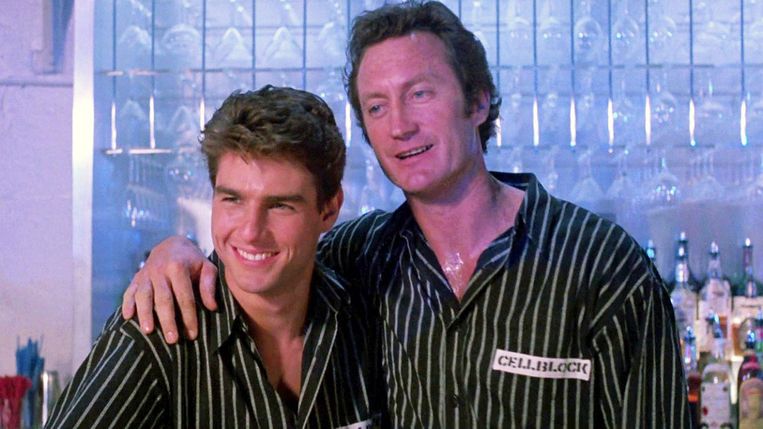 The Amazing Spider-Man

Veronica, 8.30 pm
(Action, Marc Webb, 2012) Five years after the Spider ManSam Raimi trilogy starring Tobey Maguire and Kirsten Dunst was completed, should Andrew Garfield and Emma Stone take over. Superheroes had become a serious affair in the meantime. Even more than Raimi, the British Marc Webb turned his main characters into empathetic people of flesh and blood. The Amazing Spider-Man is therefore above all a psychological drama about a boy who has to learn to deal with freshly acquired superpowers. The transition was at the expense of the action scenes, but nevertheless turned out very positively.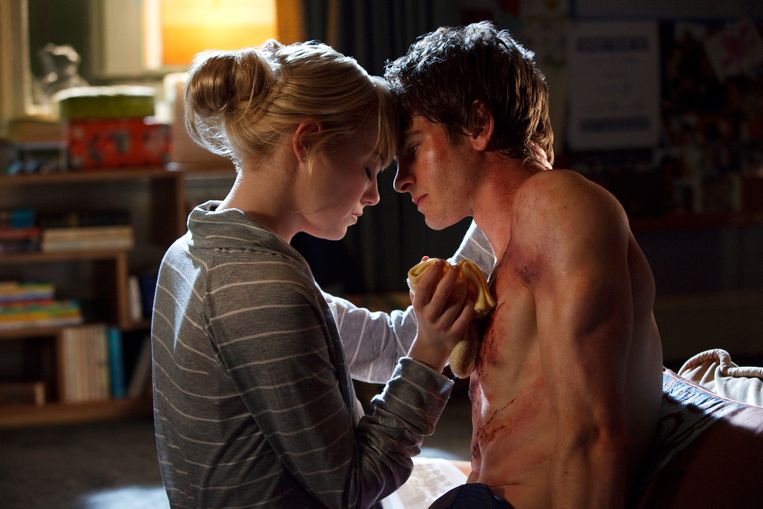 Art of the Binnenhof

NPO 2, 9.01 pm
A striking work of art occupies a prominent place in the temporary meeting room of the House of Representatives. Of Soil Jos de Putter made five vertically placed panels with clods of earth, clay and sand from different provinces. In the first half of the documentary Art of the Binnenhof the artist talks about his intention with the work and how he has ensured that all clods remain neatly in place. Hasna Bajraktarevic is the art manager of the House of Representatives. She shows which promotional gifts are stored in the depot.
Captured

NPO 2, 10.20 pm
After World War II, Max Wolff bought a camera. He lost much of his Jewish family, including two sisters, in the Holocaust. The resulting trauma manifested itself in the compulsive photographing of his family. Wolff's house contains countless albums, film reels and CD-ROMs, carefully documented and archived. The documentary Captured shows that daughter Batya is having trouble with her father's collection. Through his obsessive shooting, Max Wolff has inadvertently passed on his war trauma to a new generation.
An Officer and a Gentleman

Just 5, 10.35 pm
(Drama, Taylor Hackford, 1982) A fine, but also somewhat predictable drama, with Richard Gere as a marine-in-training struggling with the death of his mother and Louis Gossett Jr. as a tough and sadistic drill instructor† Hollywood veteran Taylor Hackford, who has delivered something substantial every decade since this film (from The Devil's Advocate until Ray), directs flawlessly. The scene in which Gere picks his sweetheart, factory girl Debra Winger, from behind the assembly line, is considered a romantic classic. Opposite her, the male sex bomb of the eighties shows itself in An Officer and a Gentleman a gentleman: 'If I got you pregnant, I want to do the right thing and pay for the abortion.'
True Detective

Canvas, 11 p.m.
After a somewhat disappointing second season True Detective its old form back in an excellent third series, which Canvas repeats starting this week. In three different timelines, the series follows detective and Vietnam veteran Wayne Hays (Mahershala Ali, who won Oscars for moonlight and Green Book† It is 1980, and together with colleague Roland West (Stephen Dorff), Hays investigates the disappearance of the young Will and Julie Purcell. Julie is missing, but ten years later her fingerprints are found in a burglary. A fourth season of True Detective Is in the making.