TVWhether it's 'Family', 'Home', 'Neighbours' or 'Sturm Der Liebe': the majority of Flemish people do have a fixed appointment with their favorite soap. We keep our finger on the pulse in soapland so that you don't get hungry between broadcasts. Because not only on the set, but also behind and next to the screen there is a lot to experience. Discover it every week in our soap check.
'Home': blunder
A few angry comments appeared on viewer forums about the scene in 'Home', where little Victor burned himself on a hot pan while baking pancakes. Mama Femke (Vanya Wellens) immediately rushed to the rescue and comforted the crying toddler. That was completely wrong according to the comments. "What a blunder! If your child has burned himself, you should not hug and comfort him first, but jump into action immediately and run it under the tap. Water first and the rest comes later," was the criticism.
'Family': I dared
'Family' actress Jits Van Belle (Robyn) had a mullet on her bucket list and has finally worked on that hip haircut. The long locks went off at the front, the froufrou appeared, and nothing was cut at the back. "I dared and chose Vokuhila: VOrne KUrz HInter LANg. My midlife style", she said happy with the beautiful result.
'Home': spring party was wintery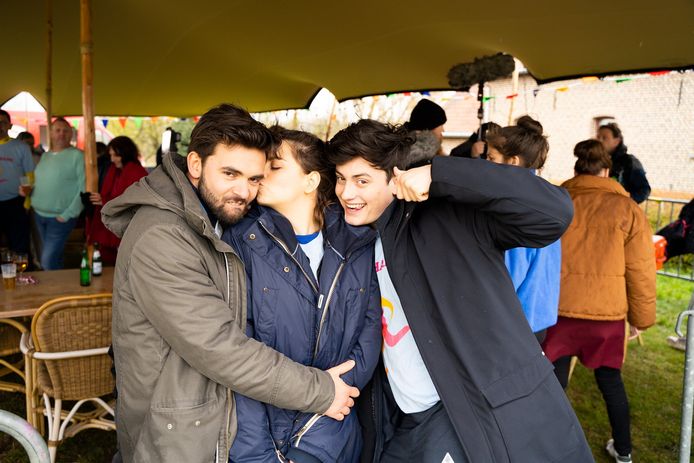 In the season finale of 'Thuis', Hannah celebrated her spring party and Eddy and Joren organized the running race for Zihame. Two festivities in the Withoeve, but there was little to notice on the set of any summer atmosphere. Not surprising, because the outdoor shots already took place at the end of March, when King Winter had just left. Off screen, the cast needed not only thick sweaters and warm coats against the biting cold, but also rain screens against the drizzle. Although that didn't spoil the fun backstage, as can be seen from the smiling faces.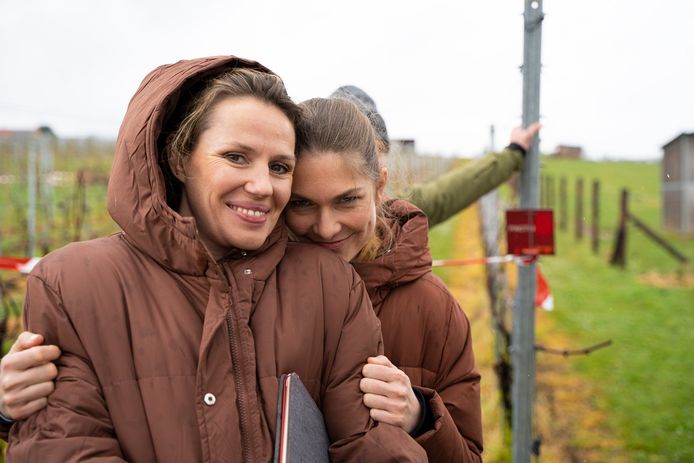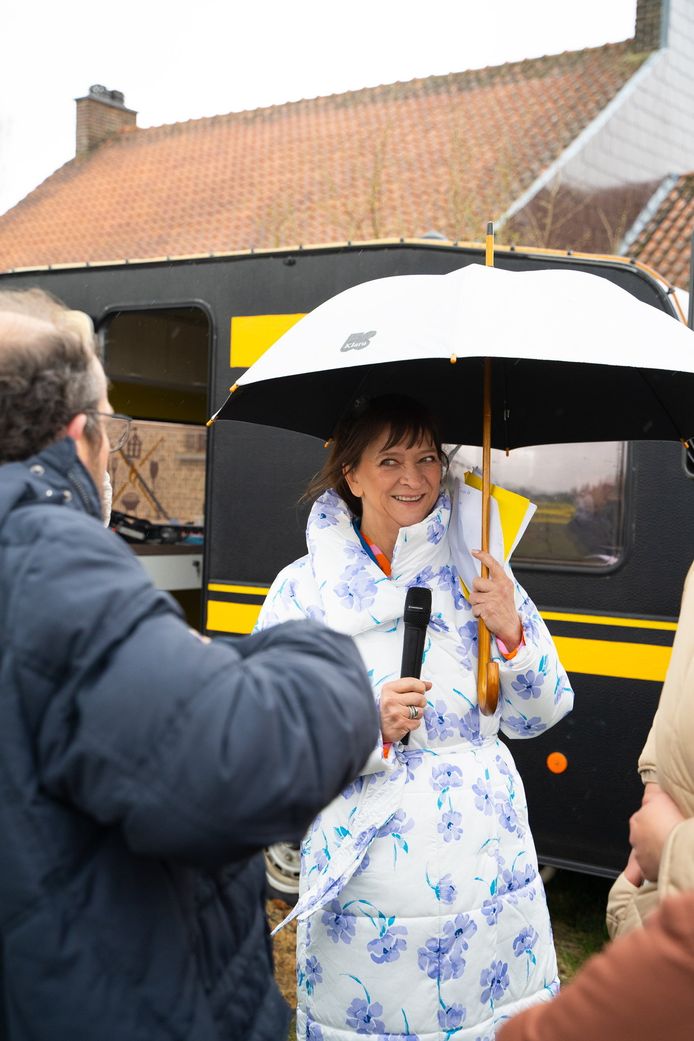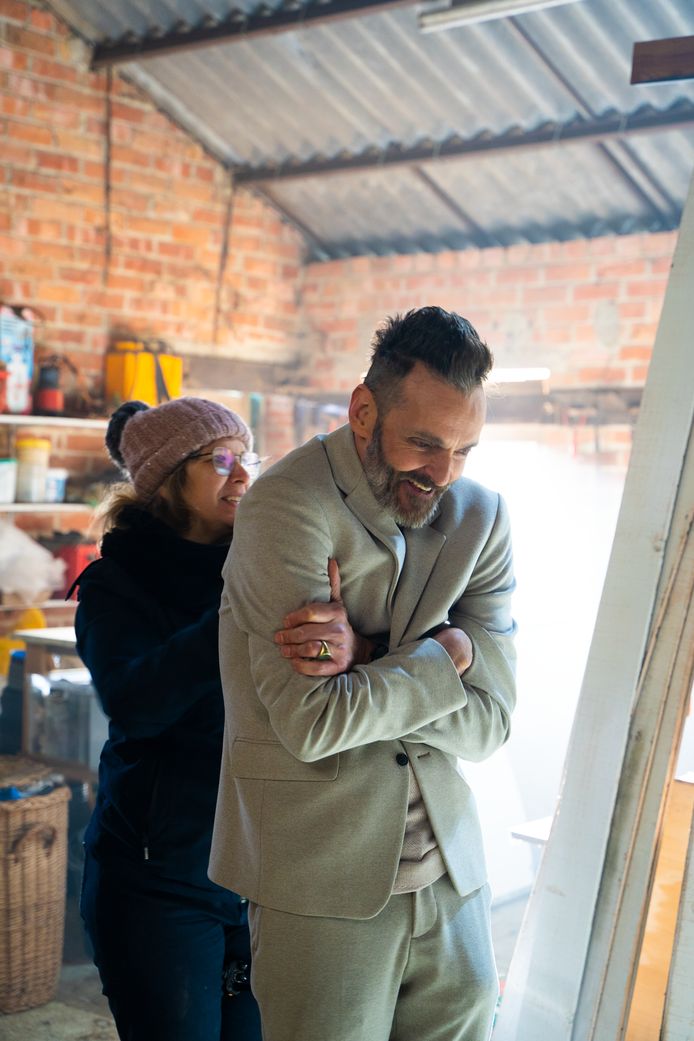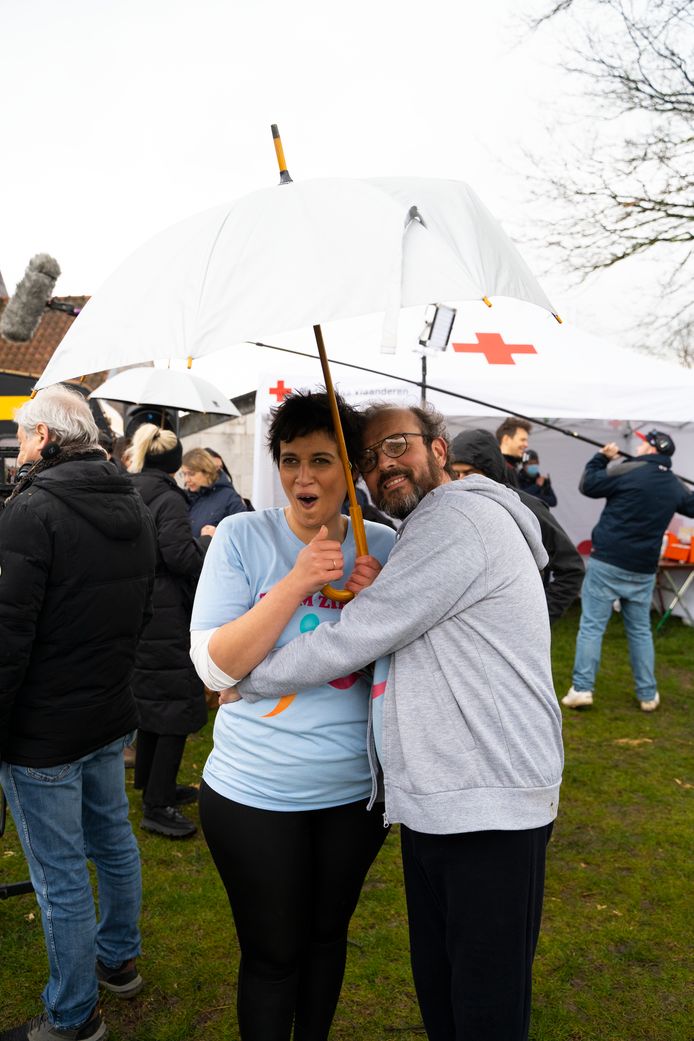 'Family': a lot of horror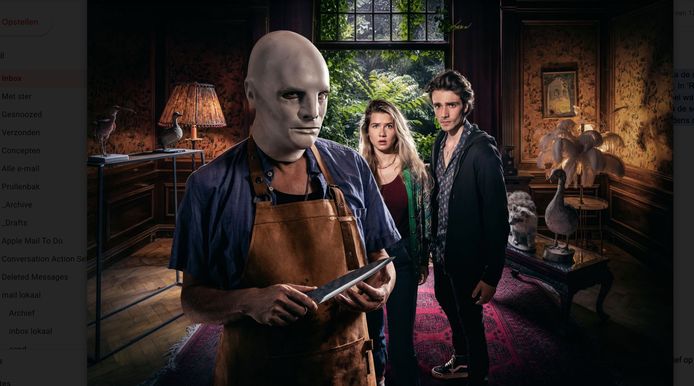 This summer, VTM will treat the 'Family' viewer to a web series, which can only be viewed online. Just like last year, Raven (Aaron Blommaert) plays the leading role, this time with his sweetheart Louise (Charlotte Sieben). In 'Raven and Louise in the Corner', the two go out for a fun time together, but their trip turns into a nightmare. In addition to adventure and romance, the online spin-off of 'Family' also promises a good dose of horror. A new episode follows on VTM GO every Friday morning.
'Home': for sale
Would you like to live in the house of 'Thuis' actress Tina Maerevoet (Paulien)? Which can. Tina says on her Facebook account: "From September, my beautiful apartment in the Leopoldstraat (top location) in the center of Antwerp will be available. Message me for photos and info if interested."
'Family': advantages
'Family' actress Martine Jonckheere (Marie-Rose) enjoyed a holiday on the Flemish coast. "Retiring has its perks," the actress said with some beach photos. "What a wonderful coffee break by the sea with my Fliptje, with whom I have been together for 42 years. And afterwards cooled down in the water with the other love of my life: Lesterke."
'Beautiful and ruthless': beautiful gift
You have to have it from your friends and Ronn Moss has top friends. After all, they gave the former 'Beautiful and ruthless' star a car as a gift! Because they are Italian friends, they also opted for a typical Italian car: a Fiat 500. Although a small, but very beautiful model: Classic 1969. The great actor, who has a country house in Italy, was visibly happy with it.
'Home': good student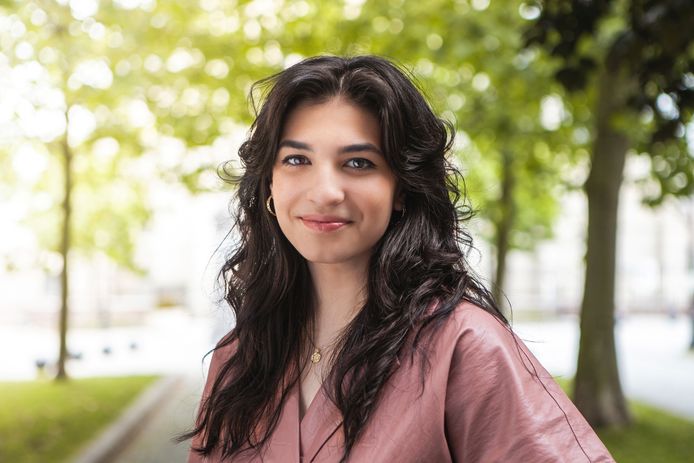 In 'Thuis' Silke stops with her current study, to study law on the advice of her professor Karin Baert and eventually become a lawyer. Ivana Noa perseveres and is also a good student. The actress has passed her first year at the Royal Conservatory of Antwerp and is looking forward to the second year. Not easy, because she combines that training with her supporting role in 'Thuis'.
'Lisa': spoiler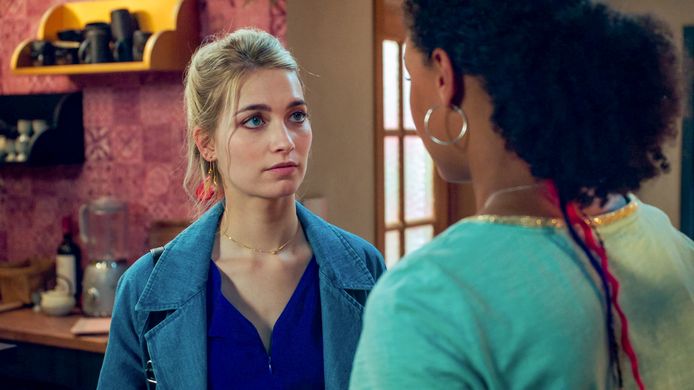 The city of Vilvoorde posted a video on its Instagram page 'visitvilvoorde' that, according to the fans of 'Lisa', contained a spoiler. In the video, Arthur, Elke and Olivia can be seen in a cemetery, where they lay flowers at a grave. Given the storyline in the final week, it must be from Lars (Thomas Van Caeneghem) and he would therefore die in the new season. Due to the many online speculations, the video was immediately removed.
'Home': goodbye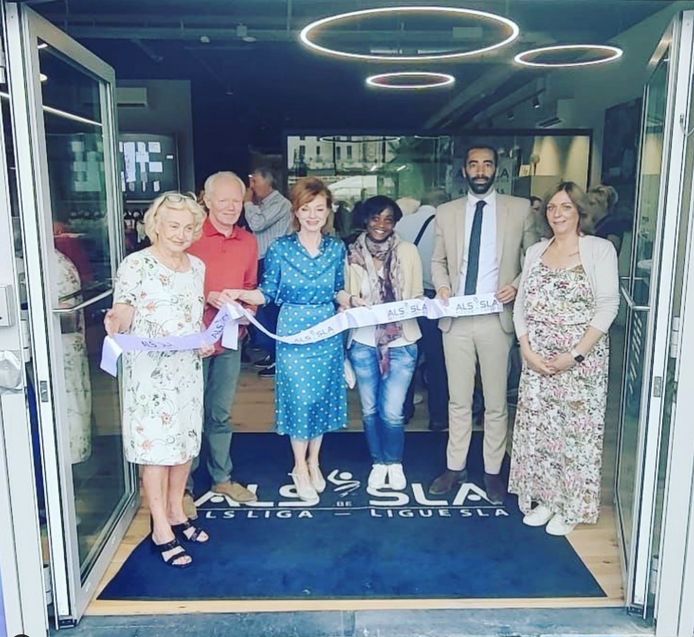 In the season finale of 'Home', Kobe and Waldek experienced a spectacular traffic accident. With a fatal outcome for one of the victims? That will only become clear next season, but Reynout Dekimpe's character will in any case disappear from the daily fiction series. Kobe has the incurable disease ALS and felt his decline and nearing his end. In the last episodes before the finale, he said goodbye to everyone to be able to travel and seek other horizons so as not to be a burden to anyone and to be able to pursue his remaining dreams. The trip is a creative solution by the screenwriters to avoid repetition. Barely three seasons ago, another character, Steven, was also diagnosed with ALS. Kobe's father then opted for a serene goodbye and euthanasia. The writers could not tell the same storyline again and chose a different exit with the trip. "We are very pleased with the attention 'Home' is giving to this terrible disease," said Evy Reviers, CEO of the ALS League. "We also find this delicate storyline very realistic, because we also see that many ALS patients start to arrange everything after their diagnosis so as to certainly not be a burden to anyone close to them. Just like Kobe in 'Home'. In addition, last week was ALS World Day. We then opened the new office of the ALS league in Leuven with 'Thuis' actress Marleen Merckx and launched a campaign to put the disease in the spotlight. The attention from 'Home' was therefore more than welcome. The cause of the disease is still unknown, although it appears to be inherited in 10 percent of cases. So like Kobe in 'Home'. For now, there is no cure yet. In Belgium there are just over a thousand people with ALS. Every year about 200 patients die, but about 200 new diagnoses are also added. When symptoms appear, the patient still has an average life expectancy of 33 months."
'Home': childhood trauma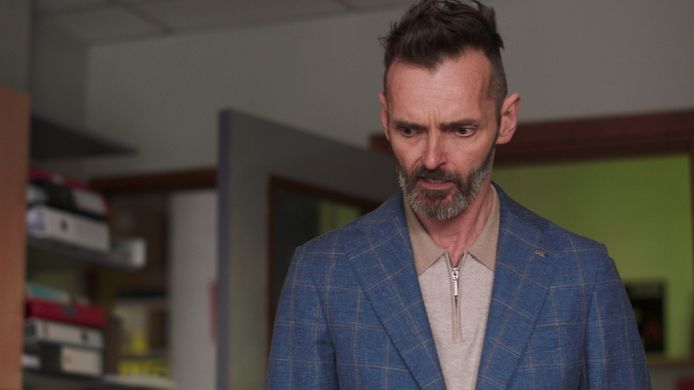 'Home' actor Danny Timmermans (Chris) has for the first time told about the childhood trauma that he experienced at the age of 14. During a sea trip with his father and cousin off the coast of Fuerteventura, the weather suddenly turned and their boat capsized by a massive wave. "My father yelled that I had to hold on, because we would get wet," it sounds. "Then the wave slammed into our boat. The mast broke and I was thrown into the water first and then lifted back onto the deck. I wanted to release the lifeboats, but they were swept away by the water. I then cut the ropes from the lifebuoys, but already knew it was too late. I did not see my father at that time. He then drowned. The next morning my cousin and I were picked up by a fishing boat. A few days later, my father's body washed ashore."
ALSO READ:
SOAP CHECK. This is how Alix Konadu broke a glass door and the past season of 'Home' in numbers
SOAP CHECK. Behind the scenes of the 'Home' wedding and 'Lisa' pulls off a stunt
Free unlimited access to Showbytes? Which can!
Log in or create an account and never miss a thing from the stars.

Yes, I want free unlimited access