We know Maxim Hartman (58) as someone who does not mince words but at the same time rarely shows the back of his tongue. In 'Farm of Dorst' he showed a completely different side of himself last night. The presenter told candidly about the period when he lost his son Mick to the effects of leukemia.
"When your child gets sick, you get the same kind of bond as when they were little"
Maxim was a guest at Raven van Dorst's farm together with Hanneke Groenteman. When the conversation turns to children at some point, Raven asks him if he has children of his own. "Yes, I have two sons," he says. "One of them died of leukemia at age 33, Mick." That happened at the end of 2020. "And then I have another son who is about 32.33." The presenter says that he had a very good relationship with Mick in Mick's childhood. "Later it got a little less, because he became a little bit different. He became a Buddhist and went in the alternative direction."
Also read:

Intense: Maxim Hartman talks about loss of son in podcast
When Hanneke asks him what the band was like when Mick turned out to be ill, Maxim tells him that it changed. "Then we became very close again. When your child gets sick, you get the same kind of bond as when they were little." Maxim says that during this period he had a lot of trouble with the hopelessness of the situation. "Look, I like it when you can solve problems. If your wife or partner or your child has a problem, you say: 'What is your problem? Should money or violence be involved?' But you can't do anything about this, against this disease, so you really just have to suffer."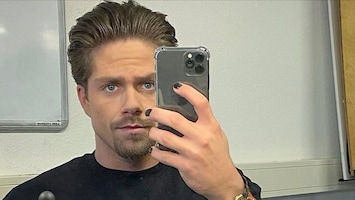 Also read:

Maxim Hartman: 'Men who wear nail polish do tantra sex'
Maxim says that at the time he dealt with the grief in his own way. "I was unconsciously very aggressive. You have people who cry very loudly, I did not do that. I did it a few times, but not very much. I became very aggressive. If someone did not help at the cash register, for example , then I gave them one more warning or else I would rip the whole register out. That's one way to deal with it too."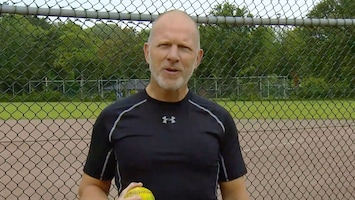 Also read:

Maxim Hartman puts private parts on the line for Jackass: 'Have a midlife crisis'
The presenter also talks very candidly about his childhood. "My biological father was an alcoholic and all the other daddies I've had were addicted too." Maxim was only four months old when his father left the family. As if that wasn't enough, at the age of 3, his mother left him with his grandmother, who eventually raised him. "When I was 11 she wanted me back, but my grandmother didn't want to give me back. Then I went to my mother, because I thought it was a bit pathetic."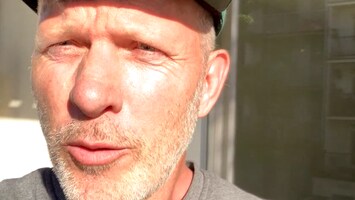 Also read:

Maxim Hartman reacts fiercely to Johan Derksen's swipe
According to Maxim, his tough childhood brought him a lot. "My stepfather was a really hard dog, who whispered in my ears that I was a weak turd, that makes you hard. It gave me a sense of humor, putting things into perspective. Only that is combined with aggression and you can't see that often. When I see something that touches me, I get angry."
This latest episode of Farm of Thirst can be viewed here.