Casablanca

BBC 2, 2:20 pm
(Romance, Michael Curtiz, 1942) According to many, one of the most exciting, romantic, best costumed, best acted and best spoken films in classic Hollywood. Stranded during World War II in Casablanca, Morocco, Ilsa (Ingrid Bergman) is transported back to bittersweet memories of her Parisian time with café owner Rick (Humphrey Bogart). In Casablanca he turns out to be the man who can help her and husband Victor (Paul Henreid) make a safe crossing to America. Bergman can also be seen on BBC 2 at noon as Joan of Arc.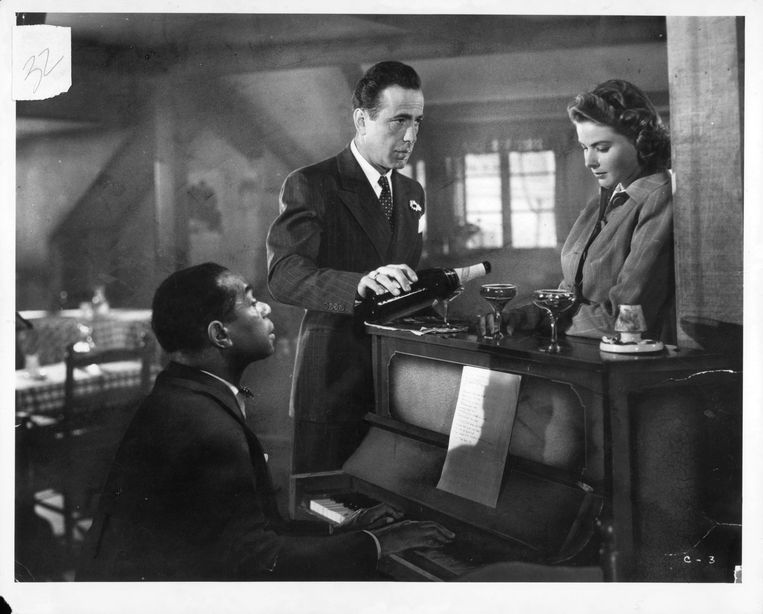 The Social Network

Veronica, 8 p.m.
(Drama, David Fincher, 2010) For Appearance Layman The Social Network, about the creation of Facebook, no material for a blockbuster. Something about the internet and pale, intelligent, socially incompetent nerds. Nerds captain Mark Zuckerberg (Jesse Eisenberg) acts as a highly obnoxious hero, with whom it is difficult to identify. In the meantime, director Fincher steers the film in a socially critical direction, without making all kinds of concessions to the general public. The Social Network is not overly romanticized, computer lingo and algorithms are not simplified and the characters are no more unambiguous than real people.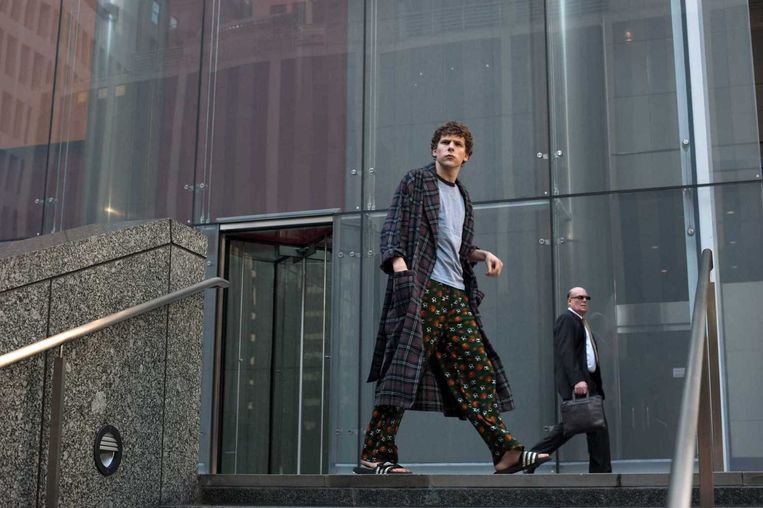 Netherlands on film

NPO 2, 8 p.m
Until the 1960s, the church was a dominant factor in Dutch society. Netherlands on film This week shows through historical amateur films how faith has been a constant factor in the lives of many people. There were prayers before dinner, the family went to church, and rituals such as baptism and communion were major events. The films also make clear how the pillarization caused a yawning gulf between Catholic and Protestant Netherlands. Marrying someone from a different denomination – two faiths on one pillow – was taboo at the time.
Once the sea raged here

NPO 2, 8.42 pm
Due to the construction of the Afsluitdijk between Noord-Holland and Friesland, the places around the Zuiderzee were suddenly no longer on the seacoast but on a lake. Residents feared that their homes would soon bleed to death. In the latest episode of Once the sea raged here Huub Stapel concludes that this is not the case. Together with writer Eva Vriend, he makes a tour of the former Zuiderzee coastal towns, where they see that the Zuiderzee identity is still very much alive ninety years after the completion of the Afsluitdijk.
Apollo 13

ONE, 9:30 p.m.
(Drama, Ron Howard, 1995) Meticulous reconstruction of the disastrous Apollo 13 mission. The makers received full cooperation from NASA, which resulted in a fiercely realistic film. On April 11, 1970, Apollo 13, led by Jim Lovell (Tom Hanks), sets off on a mission to the moon, but an explosion on board damages the capsule en route. The astronauts will not make it to the moon and the question is whether they will return to Earth alive. Their fate rests in the hands of NASA employees. With clever play by the 'astronauts', but also by Ed Harris as mission leader Gene Kranz.
McDonald & Dodds

NPO 2, 10.54 pm
In the second season of the British detective series McDonald & Dodds the unlikely duo is saddled with a bizarre case. Five friends take off on a balloon flight over Bath, but only four of them return safely to the ground. The fifth is found dead after a fatal fall. Detectives McDonald (Tala Gouveia) and Dodds (Jason Watkins) are tasked with finding out whether there was an accident or murder. This episode features a special guest role for comedian Rob Brydon as a balloon expert.
manslaughter

NPO 3, 00.07 hours
(Thriller, Pieter Kuijpers, 2012) Ambulance driver Max (strong role by Theo Maassen) can't do it right. If he follows protocol, people will die. If he neatly ignores insults, a video will appear The world goes on† Should this 'lobbe', a comedian wonders there, fight off? When Max has to deal with puss that hold up his ambulance while he has to go to a complicated delivery, he does hit back. Harness versus a dying mother and baby. Easy. Were it not that that one blow is fatal to a teenager. As with his previous films, Kuijpers wants to manslaughter to ask questions, to disrupt. That's nice, especially in today's meninkjes culture.