She makes her entrance in the foyer of Dutch National Opera & Ballet with a bunch of flowering chives, given to her by a friend. 'Smell how delicious! From her balcony, so sweet.' A few days later, after an intensive rehearsal of ballets by choreographer Hans van Manen, she will show a photo on her phone; the purple flower buds have been given a place in her apartment between fresh tulips. Prima ballerina Olga Smirnova (30) loves flowers – her training uniform is also teeming with floral designs. And her fans in Moscow knew that too.
After a performance in the highest rank with the Bolshoy Ballet – her former home port – she was invariably showered with bouquets. 'In Russia you get applause with a bow in front of the stage curtain. Then you get flowers and you leave. This repeats as long as people keep clapping. We challenged each other to see who could get a top score of five 'curtains'.'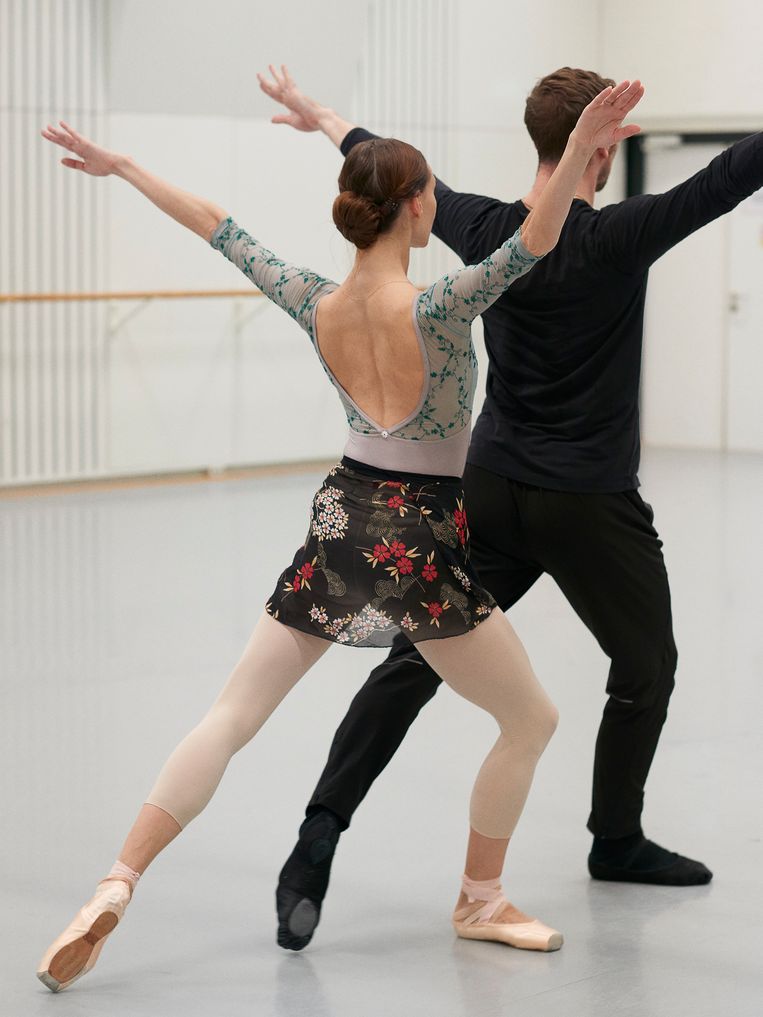 That Russian adoration is exactly three months behind her. On March 1, a cry from the heart on her Telegram account set off a chain reaction. Born in Saint Petersburg, Smirnova said she was deeply ashamed of her homeland's aggression and spoke openly against the war in Ukraine. Her post quickly spread through social media. The star dancer, nicknamed Supernova, packed her most important things and within a week she was sitting at the table with artistic director Ted Brandsen to talk about a one-year contract as principal with Dutch National Ballet (HNB). Her debut in the Netherlands, in the title role of the grand ensemble production Raymonda, received standing ovations in mid-April, just like the interpretation by other soloists. 'Spectators will stand here, not in Russia.' Everyone praises Smirnova's flawless technique, straight back, long lines and the upward force of her finely built body. 'Every spot of her skin breathes ballet', is how fellow soloist Remi Wörtmeyer summarizes her talent.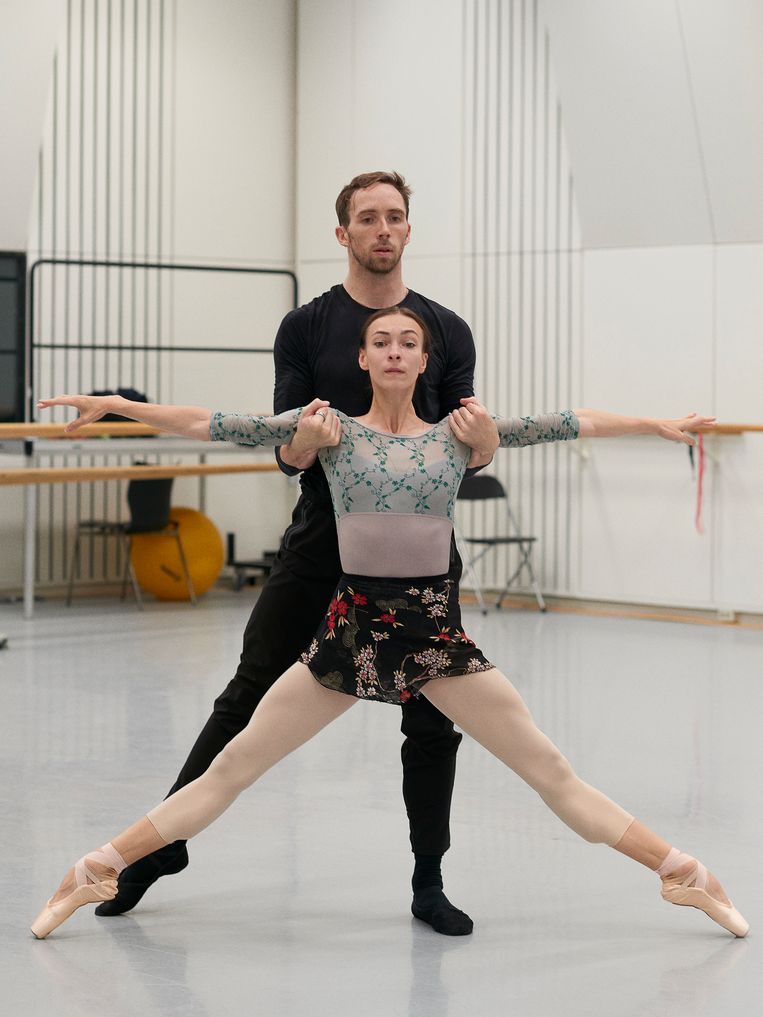 Smirnova now lives with her husband, who is CEO of an international bank, not far from the Dutch National Opera & Ballet and she knows that next season she will be dancing important leading roles in Amsterdam, for example in ballet classics such as The swanlake and The Sleeping Beauty† As long as Putin remains in power, returning to Moscow is not an option. 'Only three dancers from the Bolshoi have sent me an encouraging message. The rest apparently don't share my point of view or have decided to ignore my departure.' On Instagram there are angry reactions from Russians who consider Smirnova a traitor. 'I deliberately let their insults stand. This is history. I follow my conscience and feel the opposite: my country has betrayed us.'
Her mother and father also do not understand her choice. "They only get to hear what the Kremlin wants and still see the Bolshoi Theater as the best place in the world for me." Her older sister and younger brother don't speak English and don't have an international network like hers that would allow them to start a new life elsewhere.
According to Smirnova, dancers in the Bolshoi Theater still 'normally' perform in front of an audience, as if nothing is wrong, but they do become more and more isolated. Foreign spectators stay away. International exchange is drying up. For example, the invitation has been withdrawn to four dancers from the Mariinski ballet who were asked to perform this month during the Hans van Manen Festival in the Holland Festival. She regrets that Russian dancers are falling victim to sanctions. 'Ballet is by definition a cross-border art form. Dancers are rarely nationalistic. Rather cosmopolitan. But doing nothing is no longer an option. Those who remain silent become a passive part of the aggression.'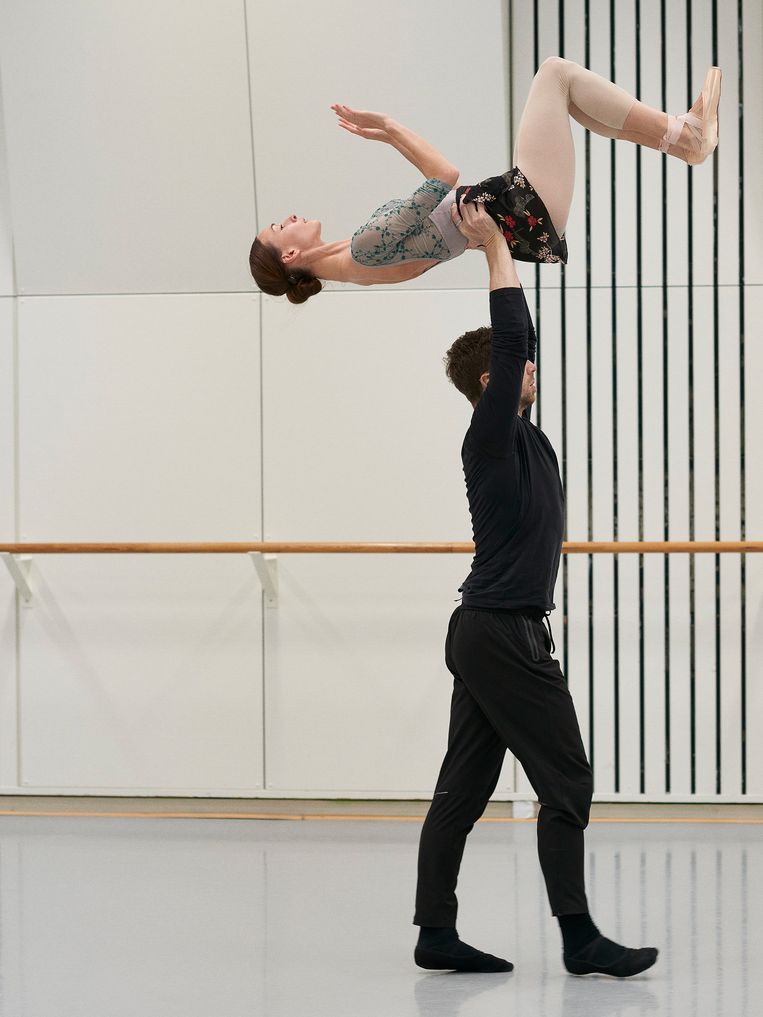 Smirnova sees a long future ahead at HNB. 'I have had such a fantastic welcome here. And I am already discussing the performance schedule for next year with the artistic direction. I also have foreign guest invitations, which I gladly respond to. They take that into account.' For example, Smirnova has been asked by choreographer Jean-Christophe Maillot to make a guest appearance in Monte Carlo and, at the invitation of Manuel Legris, former star dancer of the Paris Opéra, she will perform at La Scala in Milan. She also talks with Paul Lightfoot, former artistic director of the Nederlands Dans Theater, about participating in a benefit gala for the victims in Ukraine. "At the Bolshoi, they usually kept me insecure about invitations for so long that it was often too late."
Although she receives enough invitations from elsewhere, Dutch National Ballet feels like her new home. She has already started a Dutch web course. And she rehearses on five choreographies by grandmaster Hans van Manen, for performances in the four programs during the Holland Festival in honor of his approaching 90th birthday. Van Manen's oeuvre was perhaps the most important reason for choosing HNB. Her idol, Diana Vishneva, the Russian prima ballerina of the Mariinsky Ballet, had advised Smirnova to master his style in order to grow as a ballet dancer. 'It concerns a diametrically different tension with him. In your body, your attitude, but also between dancers and in the relationship with music. I have to learn to let go of my ballet attitude.'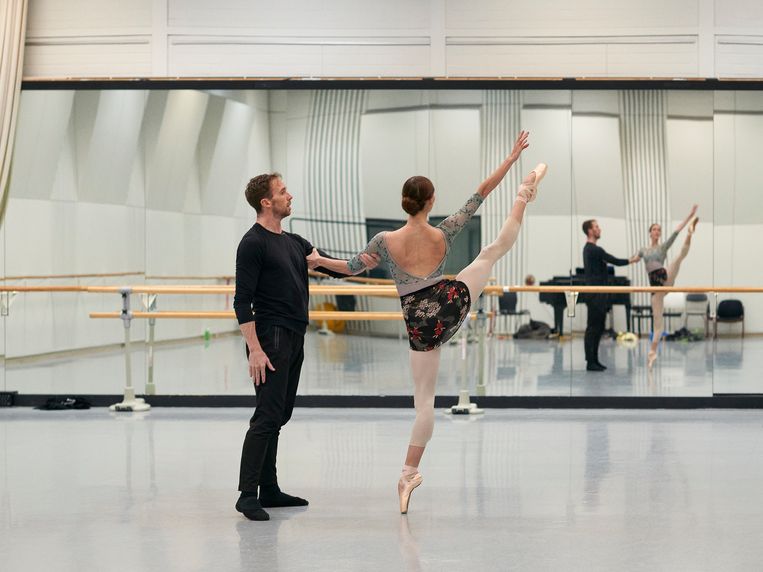 How seriously she takes the challenge is demonstrated by her supreme concentration during a rehearsal conducted by ballet master Larissa Lezhnina. She is a former principal soloist and also comes from Saint Petersburg, another reason for Smirnova to choose Amsterdam. While the Russian pianist Olga Khoziainova plays one of Erik Saties Gnossiennes interpreted, Smirnova is corrected in Russian by Lezhnina. The pianist translates: 'Van Manen's genius is in simplicity. Just move. Relax your neck muscles. Watch where your gaze goes. Make it light.' And then, with yet another split, pirouette and lift, comes the compliment. 'Yes! Now the tension does not come from your muscles but from within!' Van Manen herself has only met them once in the studio. He immediately made a striking remark. You dance alone too much, he said. So now I pay attention to my dance partner every step of the way.' And then Supernova throws itself straight and horizontally into the arms of first soloist James Stout, to be turned around like a razor-sharp spear.
Hans van Manen Festival: four programs by eight companies (Wiener Staatsballett, Ballett am Rhein Düsseldorf-Duisburg, Stuttgarter Ballett, Nederlands Dans Theater 1 and 2, Introdans, Dutch National Ballet and the Junior Company of HNB). From 8 to 29/6 in Dutch National Opera & Ballet, during the Holland Festival.
Olga Smirnova dances on 8 & 11/6 Frank Bridge Variationson 16 & 19/6 Trois Gnossienneson 23 & 24/6 Adagio Hammerklavieron 28/6 Variations for two couples and during the Gala on 30/6, in honor of the 60th anniversary of Dutch National Ballet.
Cake and gifts
Choreographer Hans van Manen (11 July 1932, Nieuwer-Amstel) will receive an exhibition, book, documentary and chair for his 90th birthday in addition to the Hans van Manen Festival. With Erwin Olaf he signs himself for the photo and video project Dance in Close Up: Hans van Manen seen by Erwin Olaf (18/6 to 17/7, Gallery Ron Mandos). The NTR broadcasts the five-part documentary series on Sunday evening Erwin Olaf honors Hans van Manen off (5/6 to 3/7, NPO2). 14/6 the accompanying book is published, with the famous pose of a woman's hand in a man's cross on the cover from the 'terror duet' sarcasms (1981). And the University of Amsterdam is establishing the Hans van Manen Chair of Ballet and Dance at the Faculty of Humanities.