Anyone who wants to have some fun should ask this question Friday evening in the Concertgebouw: is there a doctor in the hall?
One hundred and twenty heads will look up. Because there are so many. But they're playing Mahler no. 6 now, so hold on with that heart attack, you can't disturb them now.
A household name for fourteen years, the World Doctors Orchestra this week brought together psychiatrists, epidemiologists, gastrointestinal specialists, intensive care specialists, anesthesiologists and general practitioners from 60 different countries, from Japan to Mexico, from the US to Norway. The Dutch psychiatrist Olga Heijtmajer is the local organizer. They play two concerts, in Enschede and Friday evening in the Concertgebouw in Amsterdam, where the Sixth Symphony from Mahler (nicknamed the tragic) and the violin concerto by psychiatrist Hans Henkemans will be performed.
Shouldn't these doctors be in the hospital? No, these doctors take time off, pay for their own tickets and accommodation and donate all the money earned from the concerts to the Papageno Foundation of conductor Jaap van Zweden and his wife Aaltje, which helps children and young people with autism. Over the past fourteen years, the doctors have already collected 1.5 million euros for charities.
Behind their music stands the doctors and ladies may sit a little less upright than professional musicians, and now and then the winds and violins still sound a bit shrill during rehearsals in the dome of the Netherlands Philharmonic Orchestra in the Indische Buurt, but this is a serious orchestra, which Mahler performs with passion. If it is false, there is a lot of laughter. In between the notes there is networking, talk of the post-pandemic or successful operations.
heavy work

There are several medical orchestras worldwide. According to many a logical combination. The Greek god Apollo was already of medicine and music. Founder and conductor of the orchestra Stefan Willich (62), internist/epidemiologist, trained violinist and conductor, started with 60 doctors and has now managed to attract more than 1500 doctors. The German does see more similarities between music and medicine. "What connects music to medicine is that both subjects require very systematic and detailed work. But you also have to be able to add an emotional charge at the same time: both in patient contact and in transferring music to an audience."
Music is about all facets of life: about death, life, about joy and sorrow. Doctors also experience that range of emotions and life, he says. "It also has a beneficial effect: music is a great way for many doctors to recover from the sometimes intense work we do." After a year and a half of pandemic, in which the cultural world has had a hard time, he sees a task for doctors to bring the sector back to life. First fighting the corona crisis, now boosting the cultural world again. "We have the task of pointing the way to becoming lively again and making music."
The orchestra does not hold auditions, but you have to be able to do something. Experience is a must and you should not be shocked by Mahler. Willich: "We play difficult music. We hire professional soloists for the solo parts. We are always nervous to play with them, but many of the professional musicians say that what makes us special is the passion and dedication we put into the music. And you hear that. We are actually living our dream: we do our job as a doctor, but we also get the chance to play in fantastic concert halls."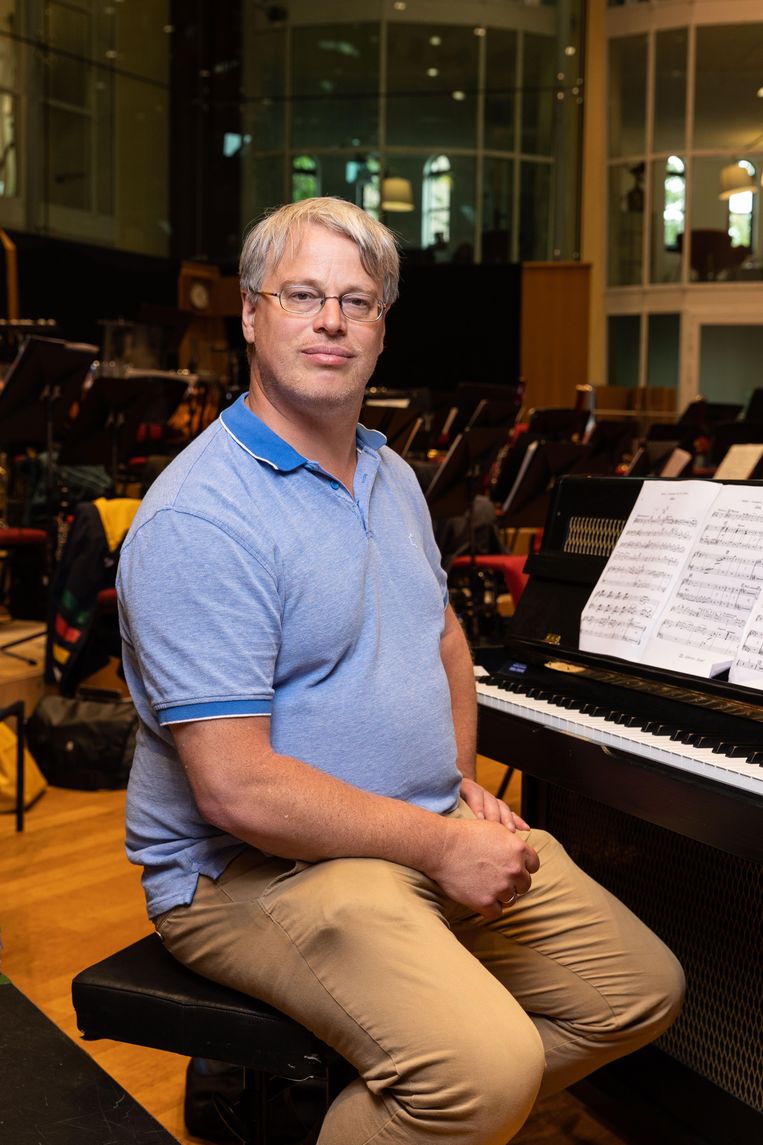 Lodewijk Wagenaar (50), cardiologist in Enschede, plays the celesta especially so that he can participate.

"Normally I play the violin, but I wanted to play along so much that I picked up the celesta. I once had a dream of going to the conservatory and if I had been drawn for medicine, I would have definitely done that. Now I think playing next to the doctor's work is a nice combination. Sometimes I play for hours a day, sometimes not for weeks. I think many doctors are brought up in doctors' families where music is part of the upbringing. And they are used to working hard and being disciplined."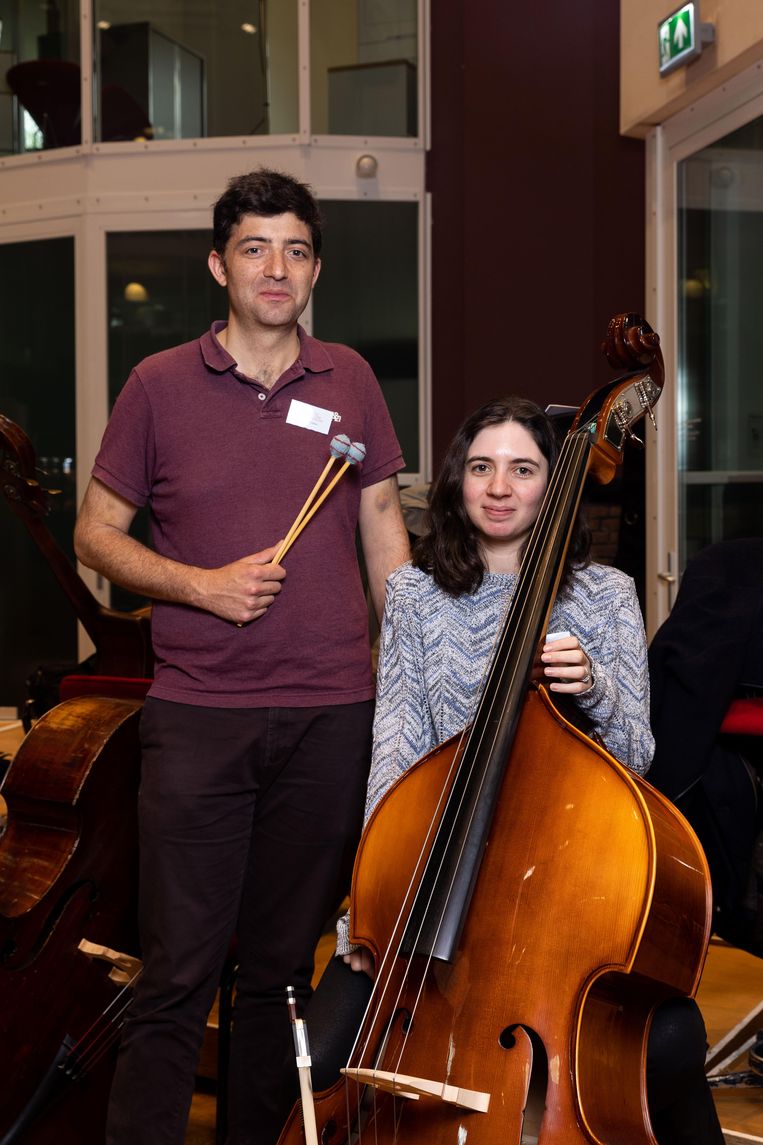 Rohan Shotton (31) and Sophie Kreppel (32) from the United Kingdom. He is an oncologist, she is an intensive care physician. They are married and know each other from playing in doctor's orchestras.

Shotton: "We both love Mahler, so it's such a treat to play him. I do percussion, Sophie plays double bass. This Mahler is so intense: his daughter died of scarlet fever, after which he wrote this symphony. You hear his grief. Doctors are perfectionists, they have high standards and the same should be true in music."
Kreppel: "For me, music is a great outlet for my work. I try to play as much as possible next to my work, I also think I enjoy making music more because it's not my job."
Shotton: "You can't do medicine as a hobby, but music can."
Kreppel: "The audience likes to hear us play, sometimes they even say that they would rather come and listen to us than to professionals, because we put so much passion into it. With professional musicians it can sometimes sound a bit clinical."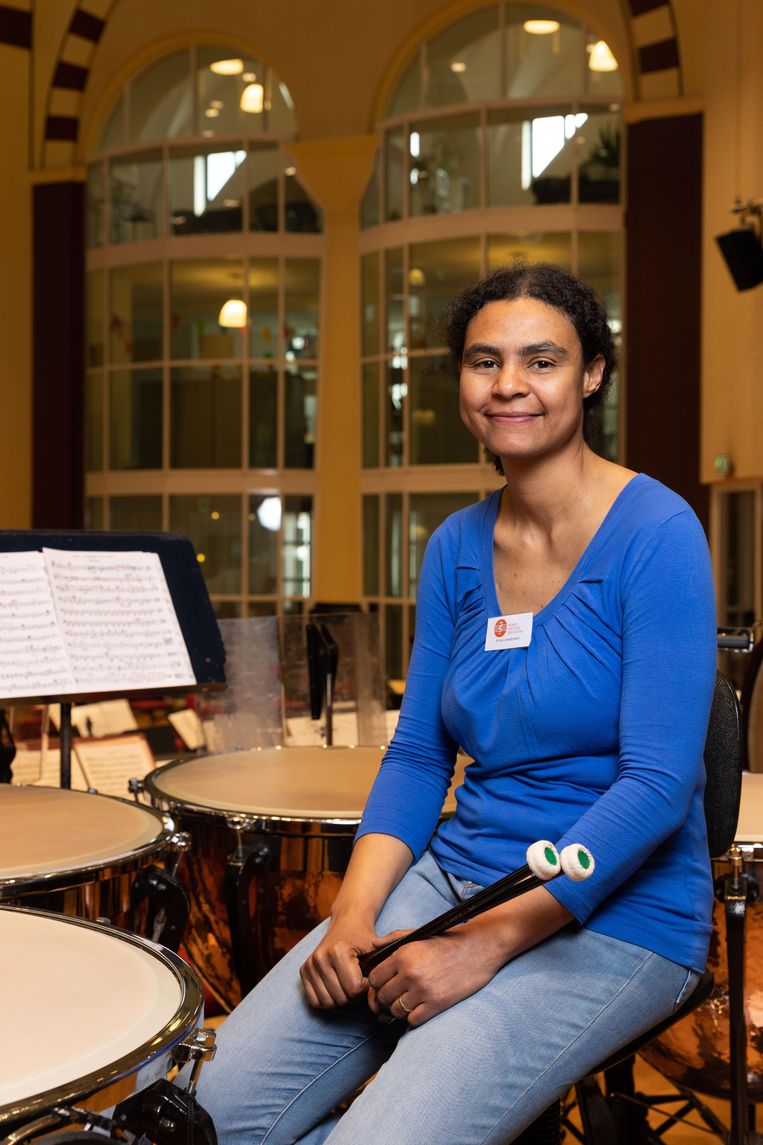 Anna Lensebraaten (44) from Norway, plays timpani, and is an anesthesiologist.

"I love to play so much, it's a stress release† I've been in it for ten years, and although it is sometimes difficult to get time off – I also have young children – I make sure I'm there. The great thing about the orchestra is that you not only make great music together, but that you also gain new ideas in the medical field and that it is excellent for your network. I rarely have time to rehearse, but I listen a lot and like the pieces we play, that's how I practice."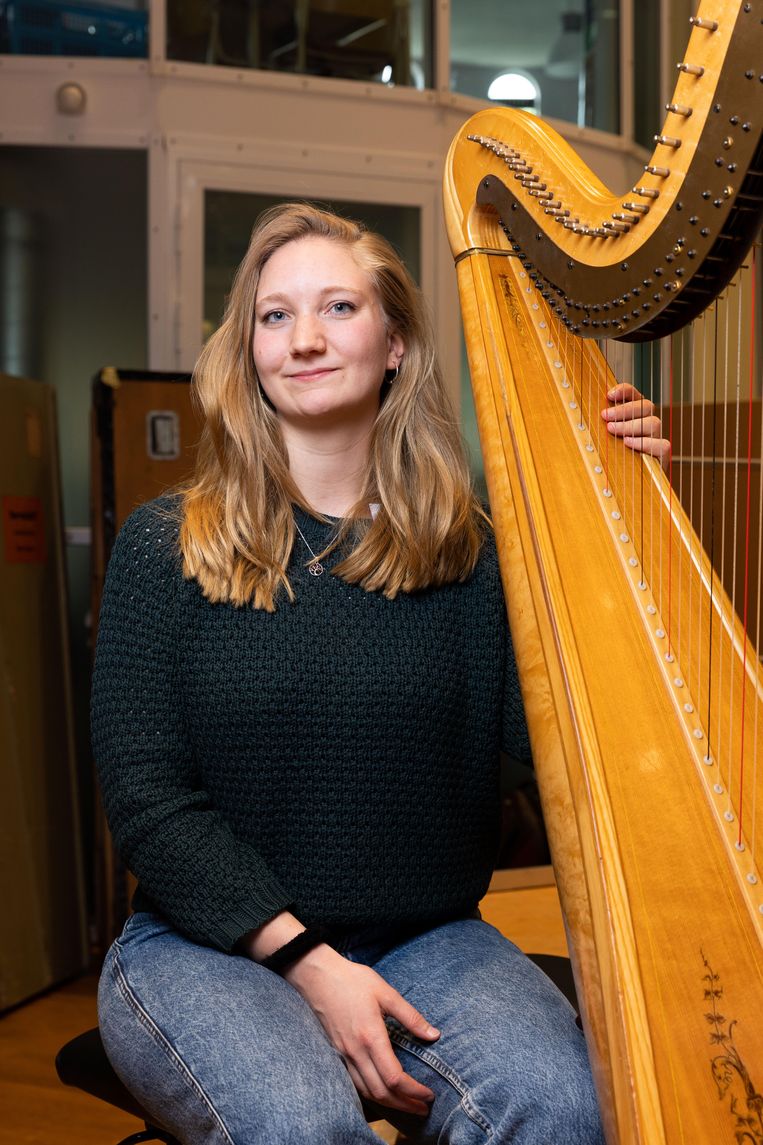 Mariam Brehm (23) from Germany, medical student, plays the harp.

"Harp players are scarce, which is why I am allowed to participate as a student. I love to play the harp, and I certainly considered going to the conservatory, but it seemed easier to play the harp in my spare time than to do medicine as a hobby. I think many doctors grow up in college-educated families and music comes naturally. But at the same time, you are also more likely to opt for a job-secure profession as a doctor. It is great for me to participate, because I also learn a lot about medicine from all my experienced colleagues."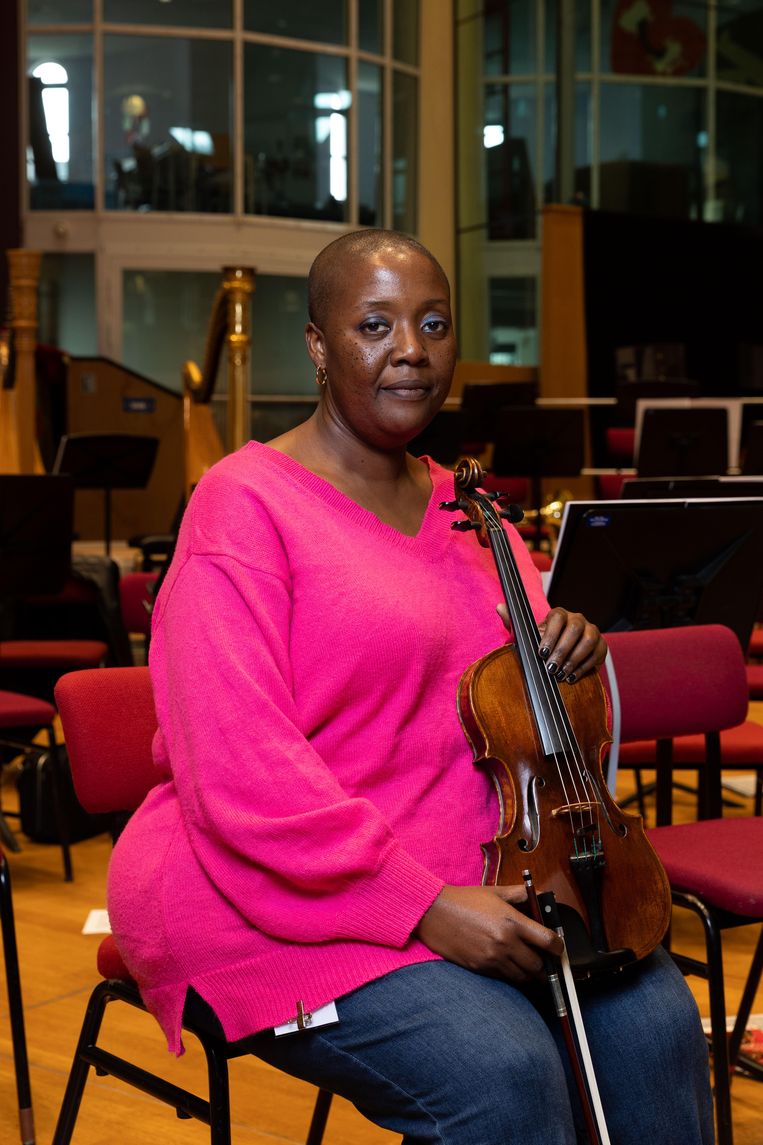 Sheyna Burt (46) is from the US. She is a lawyer and co-organizer of World Doctors Orchestra concerts in the US. She plays the violin.

"Lawyers can make music too! But there's no dedicated orchestra for us, so when I helped organize a World Doctors Orchestra concert in America, I joined. I think both lawyers and doctors are dead serious, so music fits well with that. It's no problem to keep up with the doctors, although someone just showed me a amputated leg in a photo and then I just shouted: hey! Remember I am not a doctor. I am not used to this."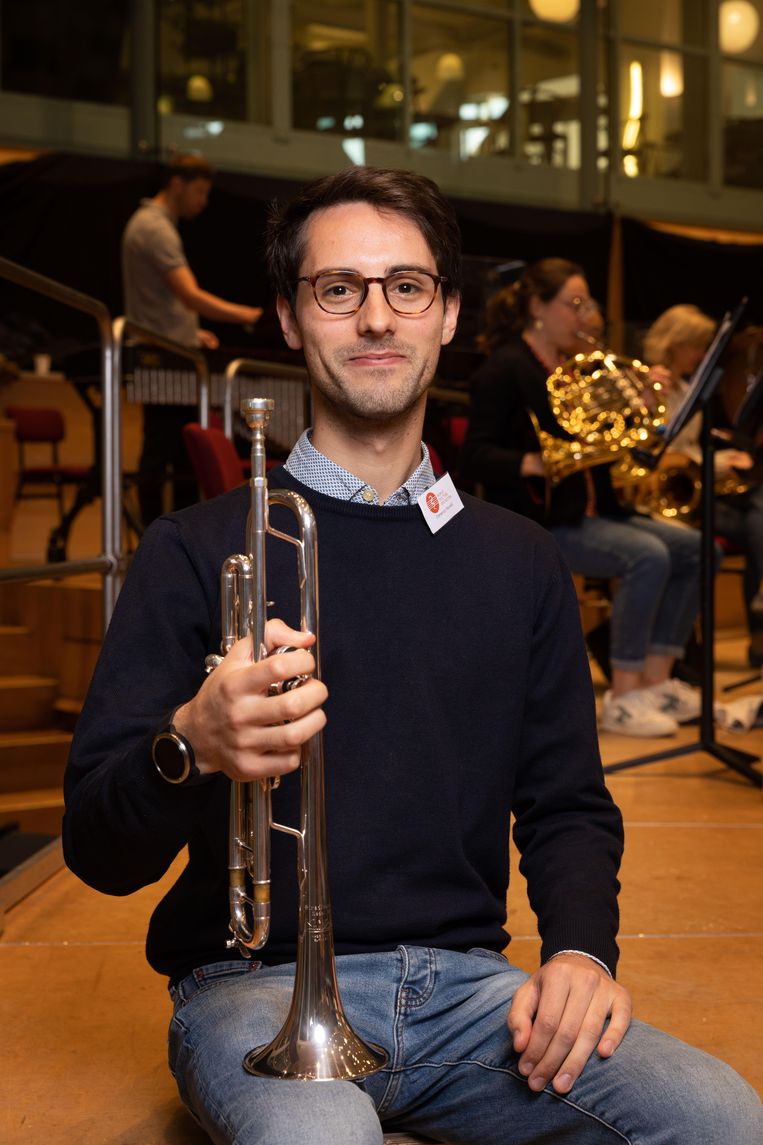 Domenico Novielli (27) comes from Italy, and is a gastroenterologist in training. He plays trumpet.

"For a long time I hesitated between becoming a doctor and being a trumpeter. This is the ideal combination. You play with top players, it is really an honor to participate. I only get to the very last part, but that also allows me to listen quietly."
Mahler, symphony no. 6, World Doctors Orchestra, Concertgebouw, 3 June 2022, 8.15 pm.