Exhibition: Old and new heroes of (the) earth

Artist Judith Dubois makes portraits of heroes from sand from Poland and the Black Sea, stone from the Dolomites, marl, bark, mussel shell and more. She forms these materials into a portrait with natural glue on a wooden panel. "That's how the earth looks at you and heroes connect with you in a special way," says Dubois. Portraits of, among others, Tommy Wieringa, Amanda Gorman and President Zelenski will be on display in the Broeker Church in Broek in Waterland. Dubois donates the proceeds from the portraits of Zelensky and Marina Ovsyannikova to Giro555 for Ukraine.
Until Sunday, 12.00 pm, Broeker Church, free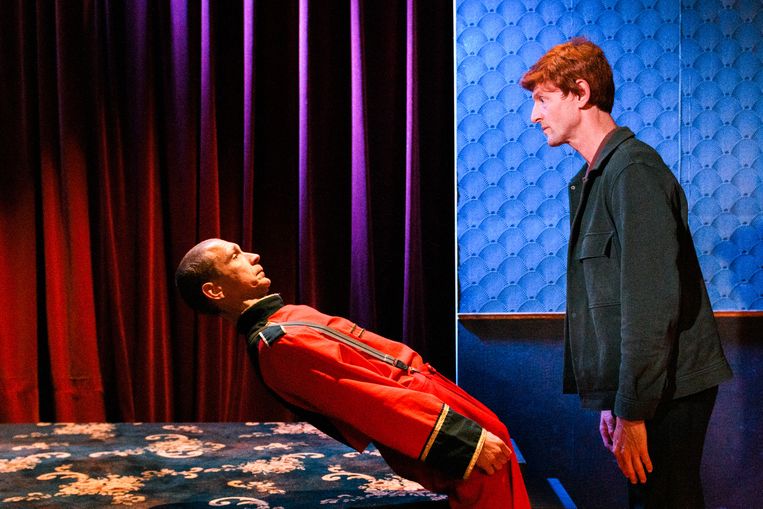 Theatre: Night in Amsterdam

"This is not a classic stage performance, but a theatrical translation with dance and music of the meetings between director Liliane Brakema and 42 different people from the city unknown to her," says Laura Kemp of Theater Bellevue. Brakema spoke to them about themes such as loneliness, death and love. The costumes and scenery are the result of these encounters, which took place at people's homes or during a chance meeting in a cafe. Four of these unknown Amsterdammers are part of the performance, all without stage experience.
Thursday and Friday, 8.30 pm, Theater Bellevue, €21.50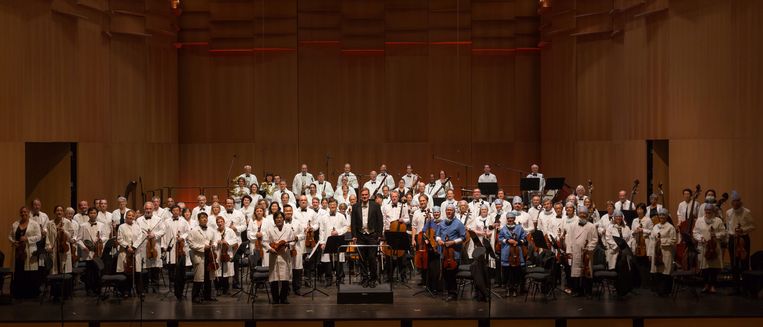 Concert: World Doctors Orchestra

The World Doctors Orchestra is an international professional orchestra consisting of doctors, including six Dutch doctors. In white doctor's coats, the orchestra performs the music of the deceased violinist and doctor Hans Henkemans and the Sixth Symphony by Gustav Mahler. All proceeds from the concert, conducted by conductor Stefan Willich, will go to the Papageno Foundation, which is committed to young people with autism and to help refugees from Ukraine.
Friday, 8.15 pm, The Concertgebouw, €17-€55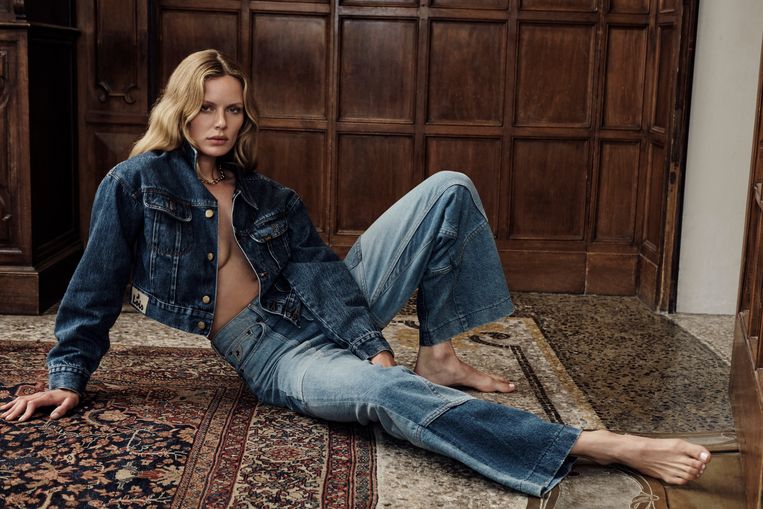 Archive Sale: Lois Jeans

In the 1970s to the late 1990s, the Spanish Lois Jeans, together with Levi's, was one of the largest jeans brands worldwide. From fashion icons and F1 drivers to musicians and models, the 1962 fashion company quickly took the streets by storm. The brand is popular again and is organizing a archive salea sale of previous collections including bootcut, slim, and straight jeans in all sizes and colors.
Friday 8.00 am and Saturday 10.00 am, Parq Studios, free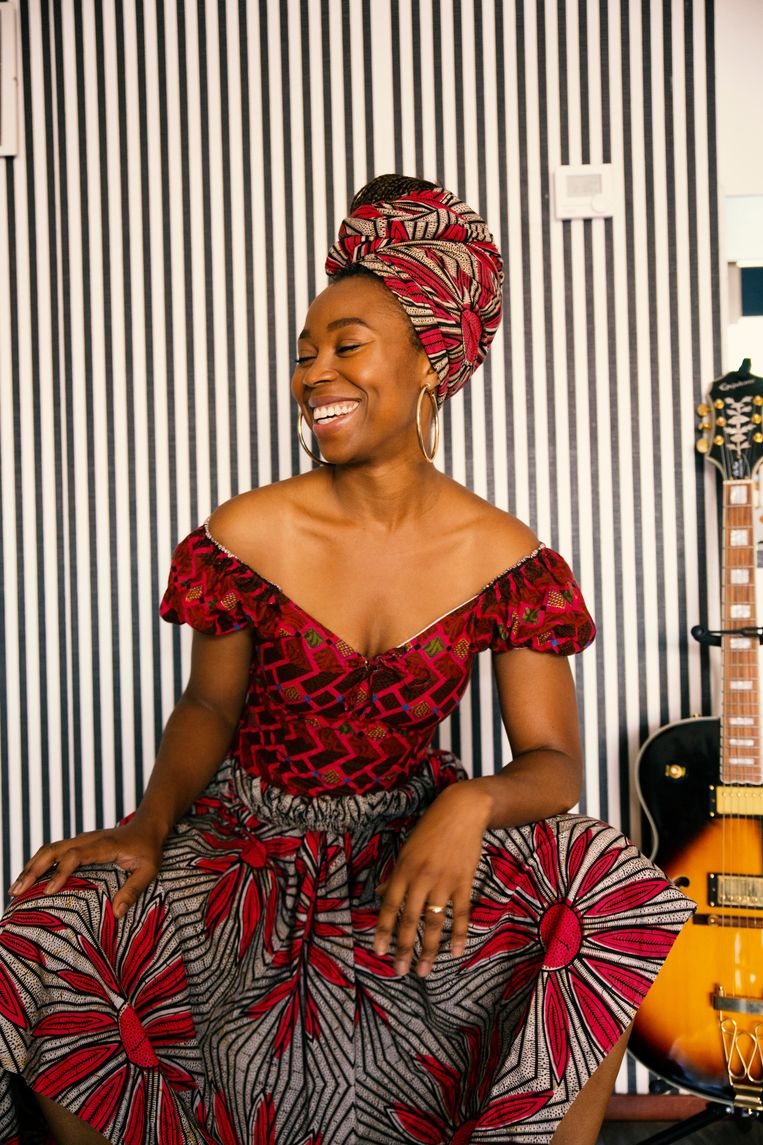 Music Festival: Red Light Jazz Festival

In collaboration with Tobacco Theater, the Red Light Jazz Festival opens Friday evening at 7.30 pm with a performance by the Cameroonian jazz singer Ntjam Rosie and her band, followed by a performance by saxophone quartet Artvark and drum quartet Drums United. Saturday evening r&b and soul band ParHasard will perform with their new single Help Yourself† On Sunday, singer-songwriter Maddy Moreah and jazz band Bruut! the three-day festival in and around the Red Light District.
Until Sunday, 7 p.m., Tobbaco Theater, €10-€25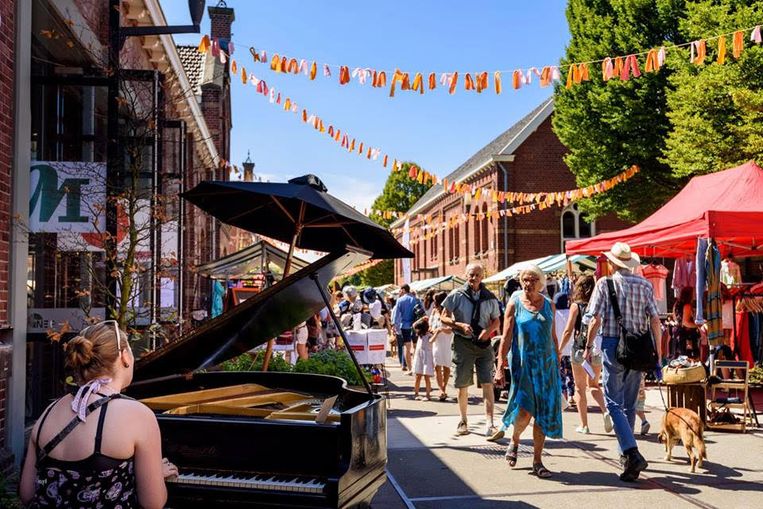 Market: Sunday Market

During the Sunday Market on the Westergas grounds, stroll past the stalls and live performances by jazz band Bears Project, West End Big Band and SonPa Tí. The monthly Sunday market invites over one hundred and fifty stalls on Whit Monday, with mock and cocktail tastings, lino printing workshops and apple juice or cider making. You will also learn salsa dancing from the Mojioman or party along to the funk and soul of DJ Ray.
Sunday, 12:00, Westergas, free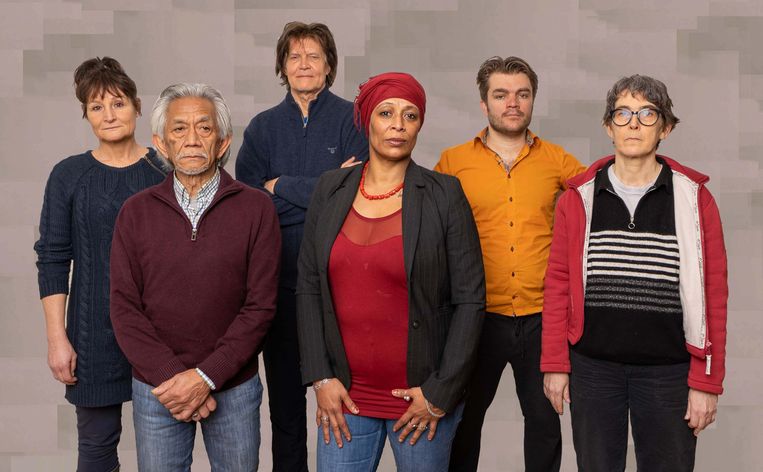 Theater: Tao or Lessons in Happiness

Producer and director Karel Witteveen will lead the premiere of Tao or lessons in happiness, a play in which Theatergroep Banne6, consisting of residents of the Banne in Amsterdam-Noord, participate as actors in a quiz about the Tao. The Tao is an ancient Chinese teaching of freedom and happiness. Led by quizmaster Sherida de Meza, the players compete for who has the most knowledge of the Tao and the audience acts as a jury.
Until Sunday, 8 p.m., De Rietwijker, €12.50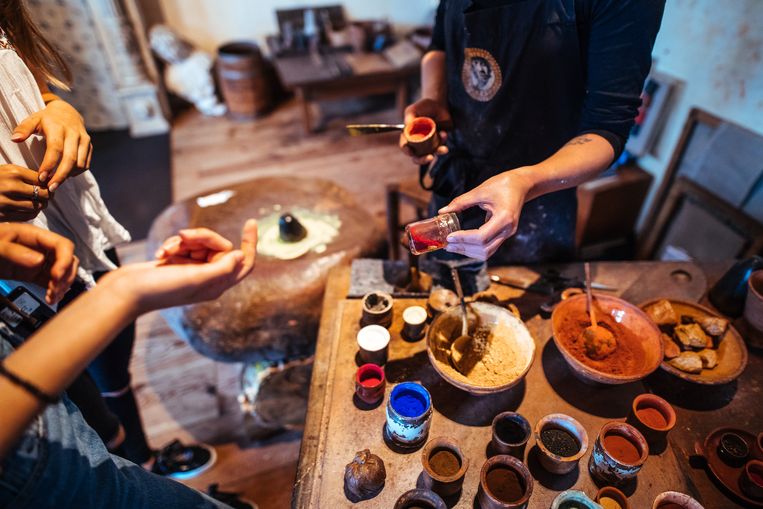 Museum: Paint Demonstration and Treasure Hunt in Rembrandt Atelier

During the Whitsun weekend, Museum Het Rembrandthuis organizes free paint demonstrations for young and old. You will learn more about the pigments Rembrandt used, where they came from and how he made his own paint. The demonstrations are held in the place where Rembrandt himself worked: in his studio. Here he created his masterpieces between 1639 and 1658. Young artists are also given a special Rembrandt treasure hunt with questions and facts about Rembrandt and his house.
Until Sunday, 11 a.m., Museum Het Rembrandthuis, children up to and including 5 free, children up to and including 17 €16, adults €15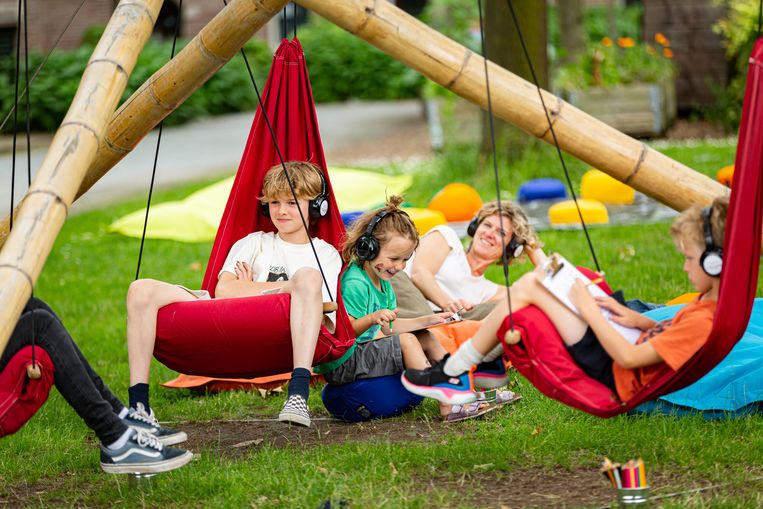 Kids: Worming up!

This listening performance with a walk in the Erasmus Park teaches children from seven to twelve years through headphones all about Mama Aisa, an old tree that asks the listeners for help to stay alive, so that children learn about symbiosis and the food chain in a playful way. The screenplay, written by Esther Duysker, is accompanied by the music of Pascal van Hulst, known from the VPRO podcast The Blankenberge Tapes, and storyteller Fouad Lakbir.
Sunday, 11 am, 1 pm and 3 pm, Erasmus Park, free
Festival: The Sun

This weekend, after three years, the festival season opens in Amsterdam with Lente Kabinet, Open Air and Pleinvrees. De Zon is also back, the festival that will transform the NDSM wharf into a party area with eight stages during its fourth edition on Sunday. Holy Moly takes over Noorderlicht with house and disco, de Oude Kraan is an après-ski bar with Daddy Genau, and de Kraan is ready to rave on punk and rock by Geertruida. Stalls sell plant-based food and electricity is generated with wind and solar energy.
Sunday, 12 noon, NDSM wharf, €55