Giuseppe Verdi is one of the most famous composers in the world. For fifty years he lived in a villa in the Italian village of Sant'Agata near Busseto in the province of Piacenza. Four descendants have been arguing for twenty years about what to do with the building. It will probably be auctioned now.

Yuri Vlemings



Latest update:
31-05-22, 14:02


Source:
The Guardian

La Traviata, Aida, Rigoletto and Otello are four famous operas of the 26 that Verdi composed in his lifetime. Giuseppe Verdi was born in 1813 in Le Roncole near Parma. In 1824 he moved to Busseto, less than six kilometers to the north. From the age of eighteen he would live alternately in Busseto and Milan.
In 1848 he had a villa built on a plot of land in Sant'Agata near Busseto. He had acquired the land four years earlier. At first his parents still lived in the house, until Verdi moved in with his second wife, the soprano Giuseppina Strepponi, in 1851. He would live there for fifty years, until his death in 1901. Verdi was 87.
The villa has been partly furnished as a museum since 2010 and is also partly inhabited by four siblings of the Carrara-Verdi family. These are descendants of Maria Filomena Verdi, a younger niece of Giuseppe Verdi, who was raised as their own daughter by the composer and his wife Strepponi. For the past twenty years, the four members of the Carrara-Verdi family have argued over the future of the Villa Verdi. None of the four has enough funds to buy out the others, so they now want to sell the building, along with its contents, which include works, books, paintings, furniture, the deathbed and other possessions of Verdi. The property is likely to be auctioned. The Italian state has the pre-emptive right and therefore has priority over other candidates to buy the building.
Angiolo Carrara-Verdi, who has run the Villa Verdi until now, expressed regret about the sale in the local newspaper Libertà. "It was only a matter of time. Because there was no comparison, the villa has this unpleasant end," he said. According to Carrara-Verdi, the composer wanted the house to remain lively and inhabited. "I have respected the maestro's wishes," he said. He hopes the future owner will "treat it the same way, like a home. It should not just become a cold museum."
Giuseppe Verdi was first married to Margherita Barezzi. The couple had two children, but they both died a few years after they were born. Barezzi died in 1840. He then began a relationship with Giuseppina Strepponi, but did not marry her until 1859.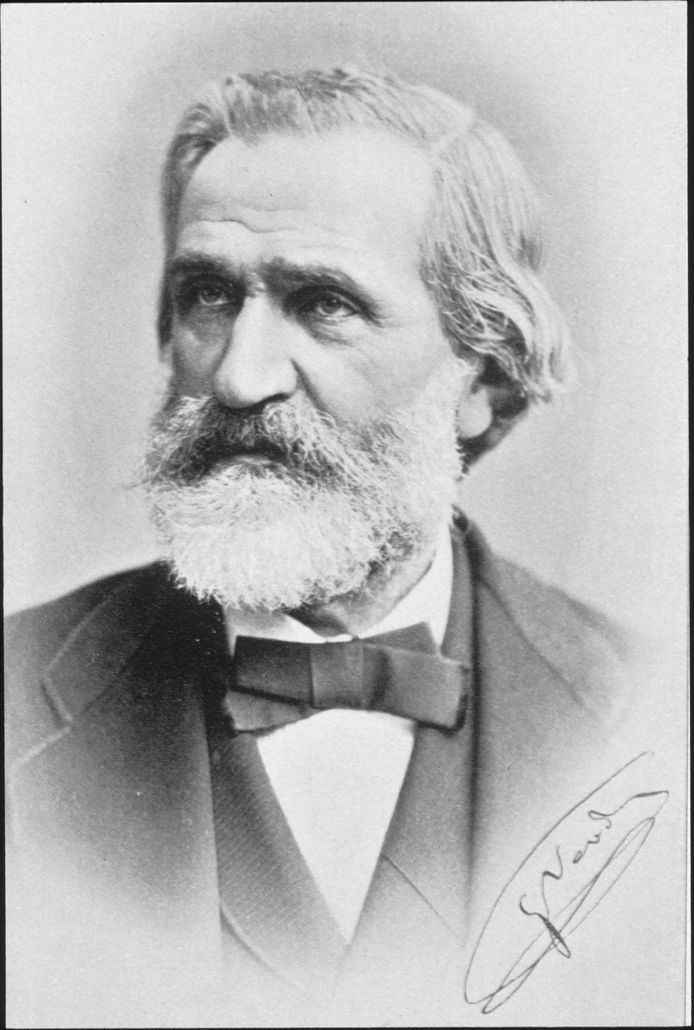 Free unlimited access to Showbytes? Which can!
Log in or create an account and never miss a thing from the stars.

Yes, I want free unlimited access