Viewers of 'Buying without Looking' could not believe their luck last week: finally there was a positive-minded couple with realistic wishes who were really happy with everything. This week is different: Robert-Jan and Maran have a large wish list and there is very little that can be approved. Real estate agent Alex decides to address them firmly and gives them an ultimatum.
Robert-Jan and Maran currently live in Utrecht in an expensive rental house with their son Wolf. Their wish list is clear: they are looking for a spacious 1930s house with a herringbone floor, of at least 140 square meters, with at least 3 bedrooms, an office and then also in a few specific neighborhoods in Utrecht, Amersfoort and Hilversum. With a budget of 660,000 euros, they have quite a bit to spend, but with the wishes they have so far, it just doesn't go smoothly.
Real estate agent Alex van Keulen starts in good spirits, but has to conclude after a few months that it will not work. He pays a visit to the couple to tell them the bad news. "We have been searching for you for several months and the conclusion is very clear. What you are looking for is no longer for sale." The news hits the couple hard. "Waiting is really a thing," says Maran. "We are now four months later and we really hoped that something would have been bought."
Text continues below the video.
Also read:

Alex from Buying Without Watching can't go out on the street after blunder
Alex realizes that he has no good news: "I punctured that hot-air balloon you had in the beginning. I have shattered your dream and I hope you will also realize that you really need a reset from you housing wish list. More expensive neighborhoods are simply not feasible. We can't make it more fun, but we can make it clearer." Although the two not amused they decide to make some concessions. "We have decided to reduce the number of square meters a bit, with pain in our hearts. The search area can also be expanded a bit. So we hope that this will lead to a success," says Maran.
When a home is eventually found and the couple is allowed to do the usual round of several owner-occupied homes, it soon becomes clear that they are very critical. There are few houses that can get their approval. When they finally get to see their purchased home, they can't hide their disappointment. When they do a tour of the house, the 'What a horrible thing' are flying around your ears. "How ugly, no, not my thing", Maran manages to say. "Really everything has to go. It just gets worse with the room", she has to conclude.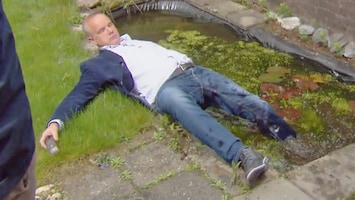 Also read:

Buying without a look agent Alex falls into a pond
's team Buy without Looking So no easy task awaits them: will they manage to satisfy the couple after all? In any case, it will not be the budget, the renovation will cost no less than 175,000 euros. An excessive amount, but then you also get something: when the two are shown their house at the end of the episode, all their doubts have already disappeared. "Gosh, this is beautiful! I just really can't believe it", Maran manages to release. Robert-Jan is also very enthusiastic: "I am so happy!" so he exclaims.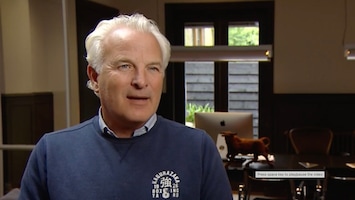 Also read:

Bob Sikkes opens a book about making Buy without Looking
The demanding and critical attitude of the couple is quite different from that of last week's couple, Shannon and Cevar. They managed to conquer the hearts of the viewers with their positive attitude:
Buy without Looking can be seen every Monday evening at 8.30 pm on RTL 4 or can be viewed at Videoland.