TVWhether it's 'Family', 'Home', 'Neighbours' or 'Sturm Der Liebe': the majority of Flemish people have a fixed appointment with their favorite soap. We keep our finger on the pulse in soapland so that you don't get hungry between broadcasts. Because not only on the set, but also behind and next to the screen there is a lot to experience. Discover it every week in our soap check.
'Family': Confusion
Bab Buelens (28) has searched Instagram for confusion with her 217,000 followers. The former 'Family' actress (Emma) posted a photo of her husband Vincent Banic (Guido) on the set of 'Family', along with Yanni Bourguignon (Cédric) among others. Some think the image contains a spoiler and that Bab was on set as her character is making a comeback. Bab played the part of Emma, ​​the wife and then the ex of Guido for five years. She disappeared from view in August 2019, when she moved to Africa with her new love and the girls Mila and Milou. Recently, the character returned to Belgium. Since then, her name has occasionally been featured in the soap, but she has not yet been seen again.
'Family': Bloodstains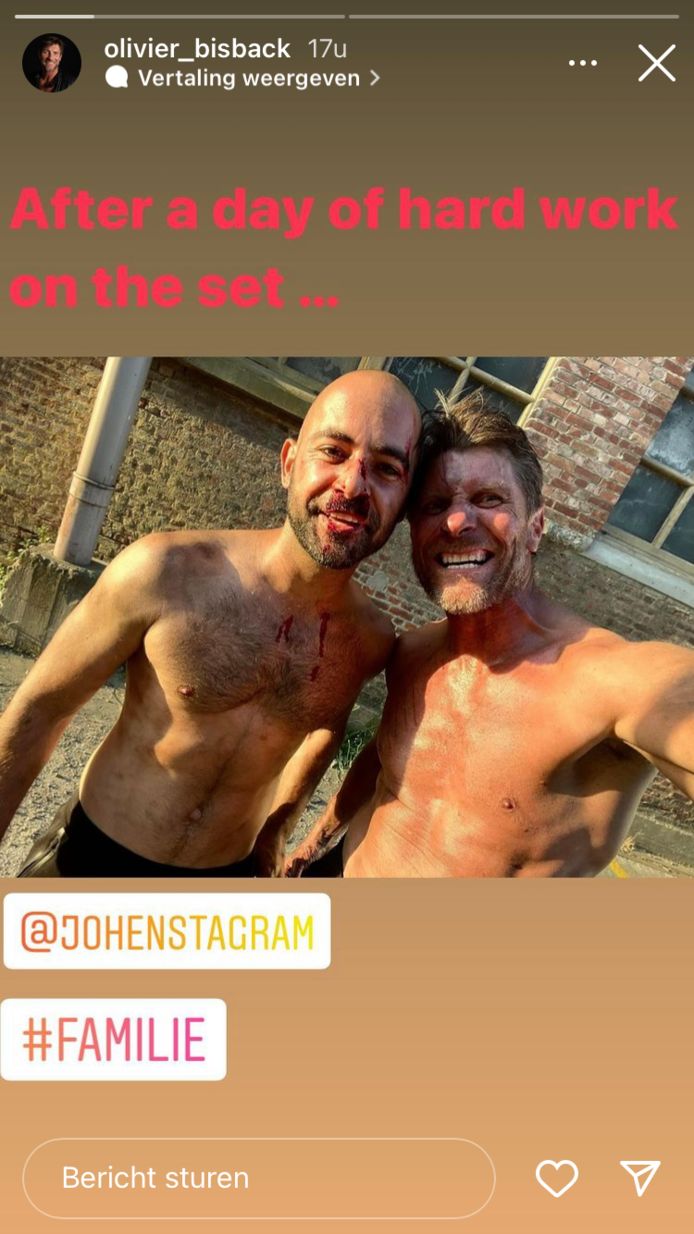 Stuntman and battle coordinator Olivier Bisback shared a spectacular view from the set of 'Family'. He boxed a round there with Lowie, the character of Jo Hens who, judging by the blood traces, received some beating. And so Bisback can add another nice name to his list of opponents. He has previously worked with Demi Moore, Michael Caine, Jean-Claude Van Damme and Gérard Depardieu.
'Neighbours': Concern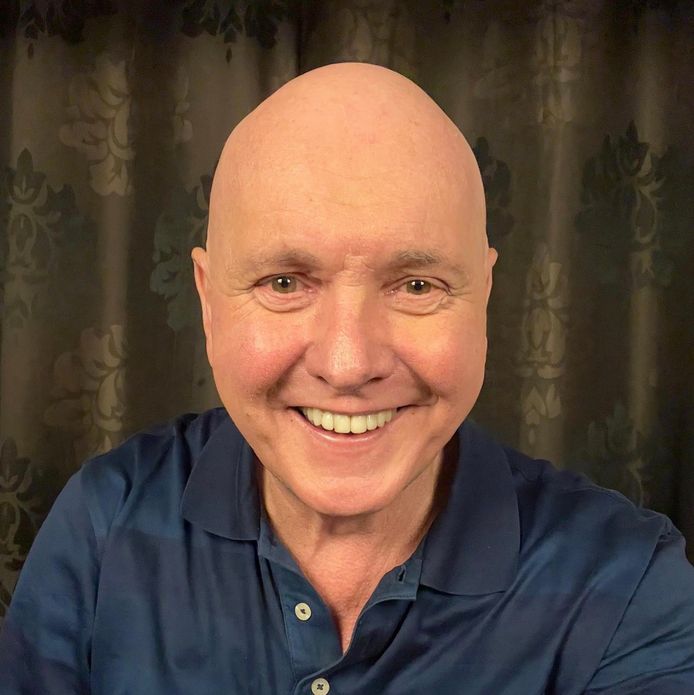 Alan Flatcher, Doctor Karl Kennedy for 28 years in 'Neighbours', garnered concerned reactions. The actor first launched a poster of his British tour in the autumn, on which he can be seen with beautiful hair. A few days later, he posted a recent selfie in which he is bald. Quite a few fans reacted confused and speculated about an illness and chemotherapy. The actor replied that the concern is unnecessary and that he is healthy, but suffers from Alopecia Areata. This is an inflammation around the hair roots, in which the hair falls out at least temporarily. After a while, however, normal hair growth may return.
'Family': Re-exams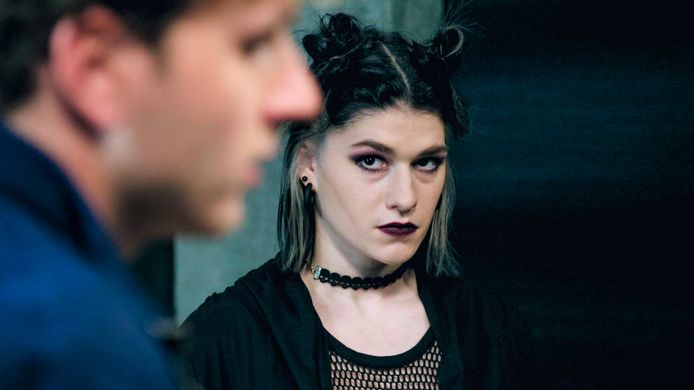 Student Sterre has appeared in 'Family', the acting debut of Melissa Hendrikx (21). "I was also seen as Eline in '#LikeMe', but I didn't really think that acting, since I barely had any text", says Melissa. "When the makers informed me that I was getting the part, I burst into tears. I could not believe it. I did ask three times if it was really true, since I've done quite a few auditions in the past, but each time was told a 'no'. I am still following a teacher training course and soon the exams will be. I'm going to study as much as possible, but 'Family' takes priority. Because when great opportunities pass, you have to grab them with both hands. If I have re-exams later, then so be it."
'Family': Self-mockery
Ex-Family actress Bieke Ilegems (Babette) posted a funny video with a lot of self-mockery, in which she flipped through some old P-Magazines and watched her spicy lingerie shoots. In the closing image, she showed her most recent photo shoot and wrote: "I used to be in P-Magazine, now in Plus for the over-fifties."
'Family': In front of the cameras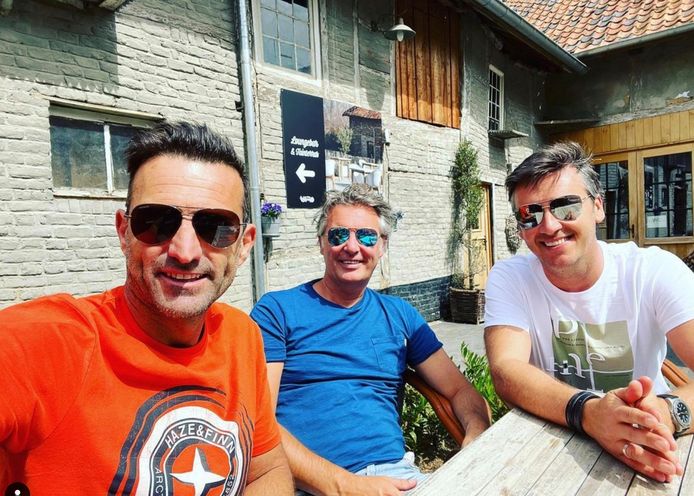 For the first time since his exit from 'Family', Gunther Levi (Peter) was back in front of the cameras. Some fans were delighted with the selfie that the actor shared on social media and thought it was a return to the VTM soap. A wrong conclusion because Gunther was on the set of the new clip for the Romeos.
'Family': Two donkeys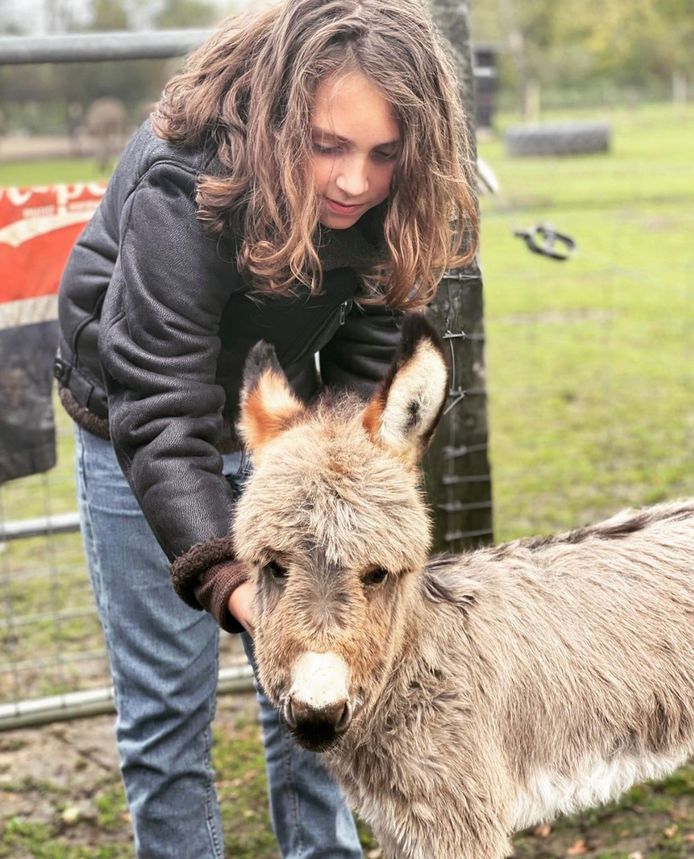 'Family' actress Karen Damen (Vanessa) shared a cute photo of her son Sky (12) during a visit to the Balkenende Donkieshuis in Itegem, near Heist-op-den-Berg. That is a shelter and care home for donated, lost or neglected donkeys. "Two of my favorite donkeys", was her comment on the photo. "I am the mother of one, the godmother of the other. By the way, I am godmother of the entire Donkieshuis. And I am proud of that."
'Family': Girl on the way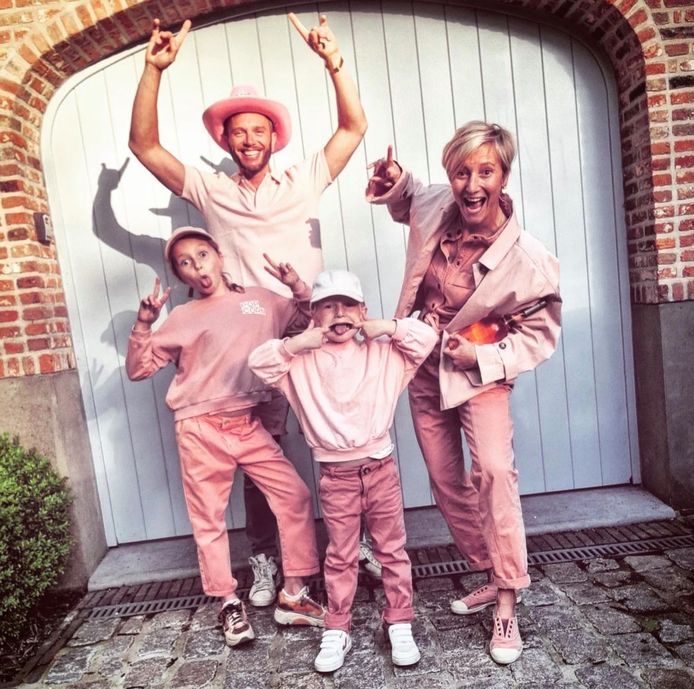 'Family' actor Maxime De Winne (Quinten) took his family to a gender reveal party, where the sex of an unborn baby would be revealed. Judging by the color of their custom outfit, Maxime and the gang guessed that a girl is on the way. Afterwards, he said: "We thought wrong."
'Home': 30th wedding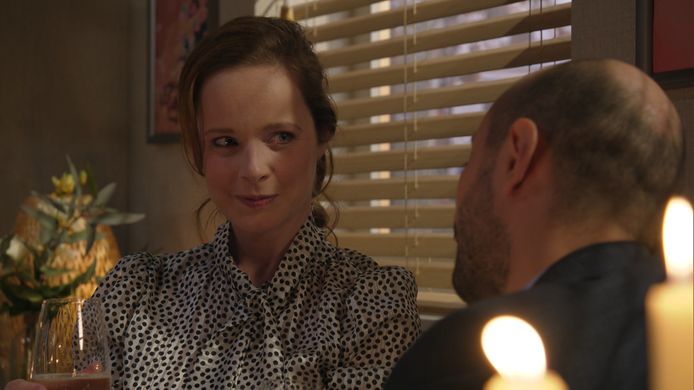 In 'Thuis', Christine (Daphne Paelinck) proposed to her Adil (Nawfel Bardad-Daidj). The wedding will continue next season, becoming the 30th wedding in the long history of the series. And the second from Christine, because before she also said 'yes' to Bob. In terms of the number of marriages, however, Marianne (Leah Thys) is the absolute record holder in 'Thuis'. Her marriage, earlier this season to Leo (Walter Moeremans), was already her fourth in the series, as she was married to Walter De Decker (Rik Andries) about 26 years ago when 'Thuis' started. Geert Smeekens (Peter Rouffaer) and William De Greef (Luk De Koninck) followed as spouses, but those two marriages both ended in divorce. Marriage happiness never lasts long in 'Home'. Of the 29 couples who already gave their yes in 'Thuis' and can still be seen in the picture, only two are still together today. All the other duos have since disappeared from the story, divorced or saw their marriage dissolved by the death of one of the partners. The only happy couple who, in addition to the newlyweds Bob and Tamara, also braved all the storms in their relationship, are Nancy (Ann Pira) with Dieter (Raf Jansen). Although Frank (Pol Goossen) and Simonne (Marleen Merckx) are not yet officially divorced, they can also reunite and form the third couple
'Family': Main Guest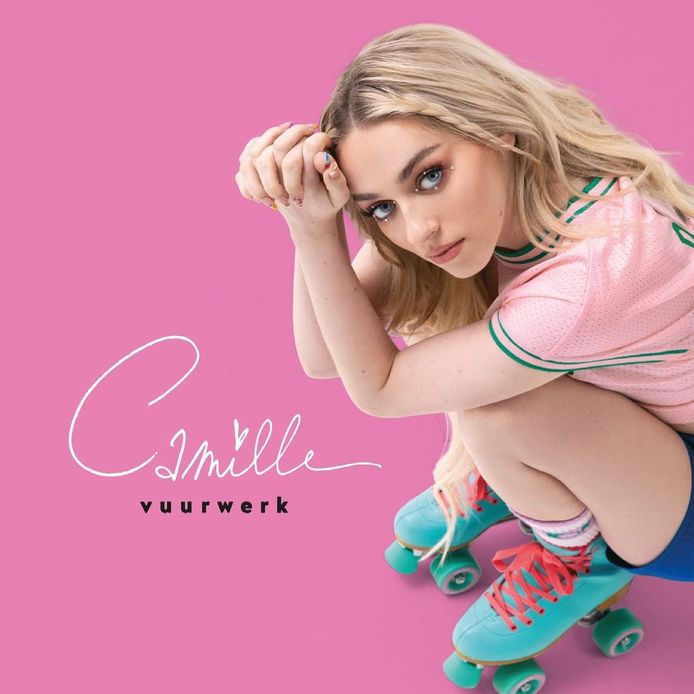 Alongside Willy Sommers, the popular singer Camille will be one of the main musical guests during the '30 jaar Familie Feest'. That will take place on September 17 in the Lotto Arena and will be a show full of humor, nostalgia and surprising acts. A week later, the singer is there again on stage for her 'Love for Music' concert.
ALSO READ:
SOAP CHECK. Tine Priem gets married and is this the final end of Frank and Simonneke?
Melissa Hendrikx debuts as the striking Sterre in 'Family': "If I have re-exams because of this, so be it" (+)
Tamara and Bob provide the wedding of the year in 'Thuis', actress Tine Priem also married in real
Free unlimited access to Showbytes? Which can!
Log in or create an account and never miss a thing from the stars.

Yes, I want free unlimited access