showbiz'Temptation', 'Ex On The Beach' or 'Love Island': these are pleasures that we don't feel guilty about at all. And because we suspect you of the same, we will keep you informed every Friday about the ins and outs of the reality world. New loves, quarrels or other antics of (former) TV characters: you will find out all here.
It's complicated. Or maybe not.
A new week, a new chapter in the eternal soap opera about 'Temptation Island' faces Rosanna and Niels. A while back, the Dutch couple announced (for the umpteenth time) that they had split up. According to Rosanna, the break was final, but that was soon contradicted by several juice channels† They argued that the split between the two was a promotional stunt to attract more followers to their Instagram accounts.
Allegations to which Rosanna and Niels did not respond, but what is certain: suddenly everything seems like cake and egg again. Rosanna's birthday wishes, for example, left little to chance – or the imagination. "Happy birthday babe, I still love you," she wrote on Instagram. Well…
ouch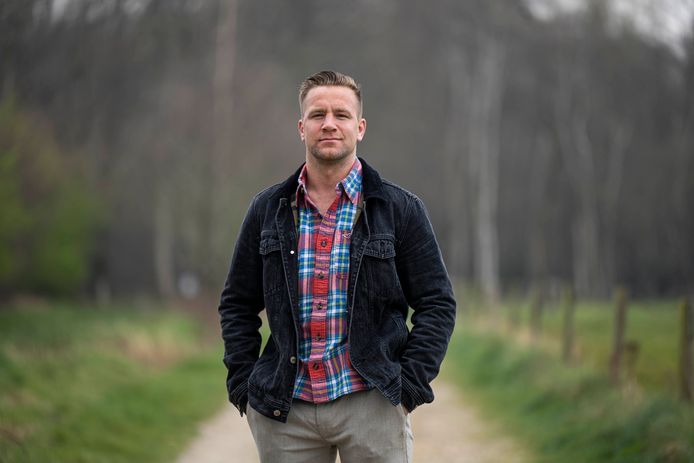 He did not win 'Big Brother', but Kristof did have a reunion with his ex-love Sharon as a result of his participation. The two said they are trying again as a couple.
Something very unpleasant awaits Kristof from April 19th, though. Then Sharon can be seen in the One program 'Junior in search of love', in which Junior Planckaert is looking for a girlfriend. Kristof's partner is already prominently featured in the trailer that One released on their social media.
If Sharon is looking for a good explanation for this: we are happy to help…
Ouch, part two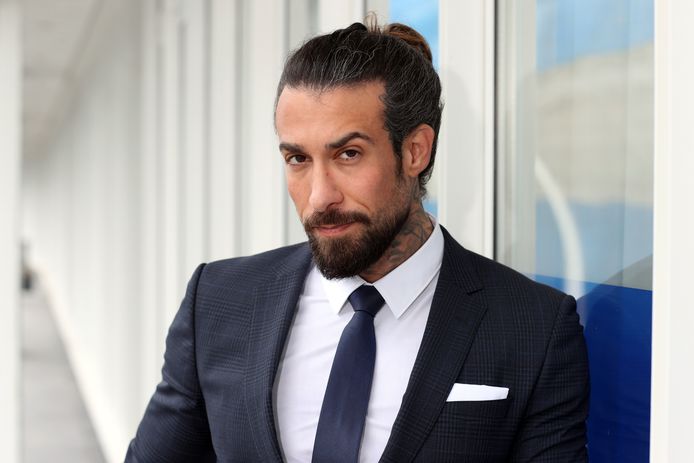 He is currently very busy looking for a suitable partner in 'The Bachelor', but fortunately former 'Temptation Island' seducer Fabrizio still found the time to have a round of questions on his Instagram Stories. One of the followers of the tattooed muscle was eager to know how good Fabrizio's knowledge of Greek is. And although the reality star quite often speaks Greek in 'The Bachelor', the answer to that question turns out to be somewhat surprising. "I don't speak Greek fluently," explains Fabrizio. "My two older brothers have largely learned the Greek language, but my younger brother and I did not want to go to Greek lessons. Of course I regret that very much today."
However, it is not all doom and gloom. "I have learned to cope in Greek, because every year (as a family, ed.) we went on holiday in the region where my father grew up. I can now have short conversations, order food and ask for directions. But don't ask me to give a lecture, because I won't be able to."
*finds someone else to give a lecture in Greek*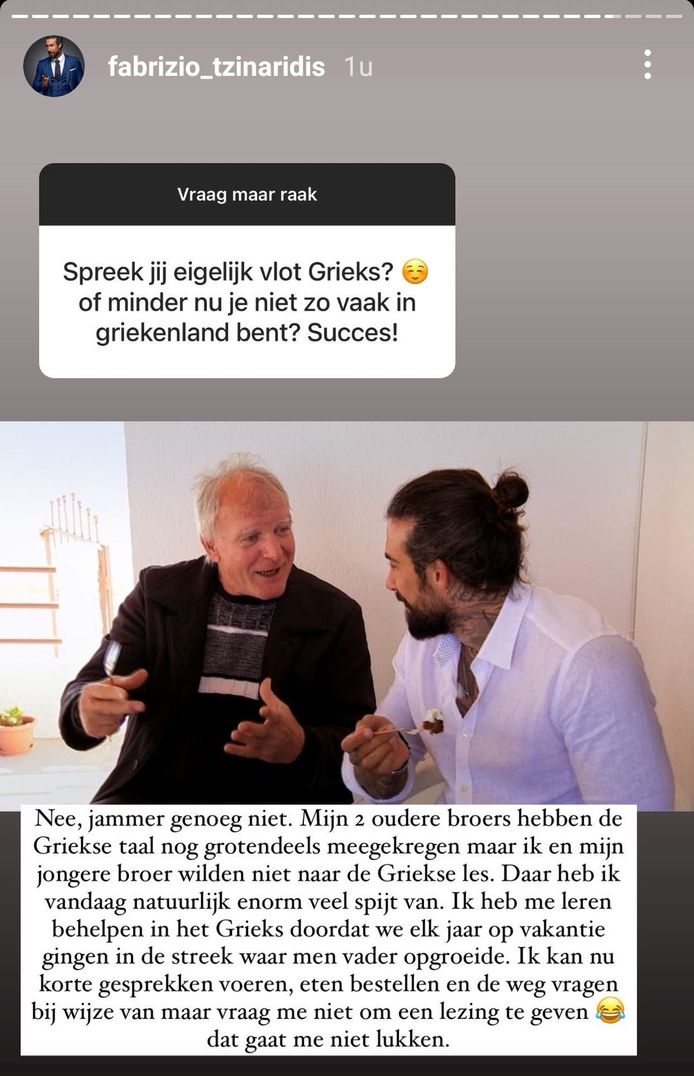 Heikki is having a child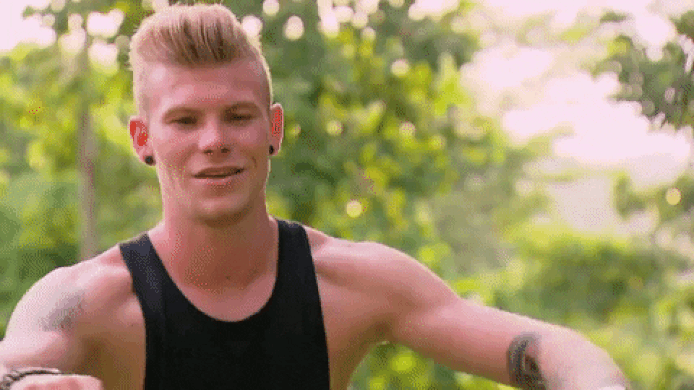 Great news for former 'Temptation Island' contestant Heikki: the Belgian reality star will soon become a dad for the first time. His girlfriend Kaylee – who already has a daughter from a previous relationship – is pregnant. The couple also announced the gender of their child: the two are expecting a girl.
A girl for Jamy and Dante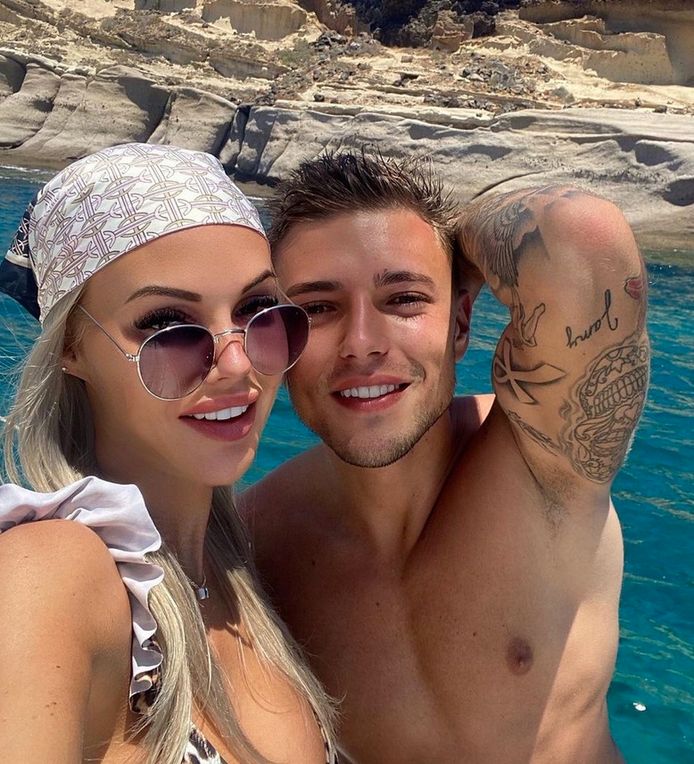 A while ago you could read in this column that 'Ex on the Beach: Double Dutch' couple Jamy and Dante were expecting a baby. Meanwhile, the couple also announced the gender of their baby via a flashy video on Instagram. If you don't want to look, it's a girl.
If you still want to watch, see below. Sympathetic, we know.
daddy puru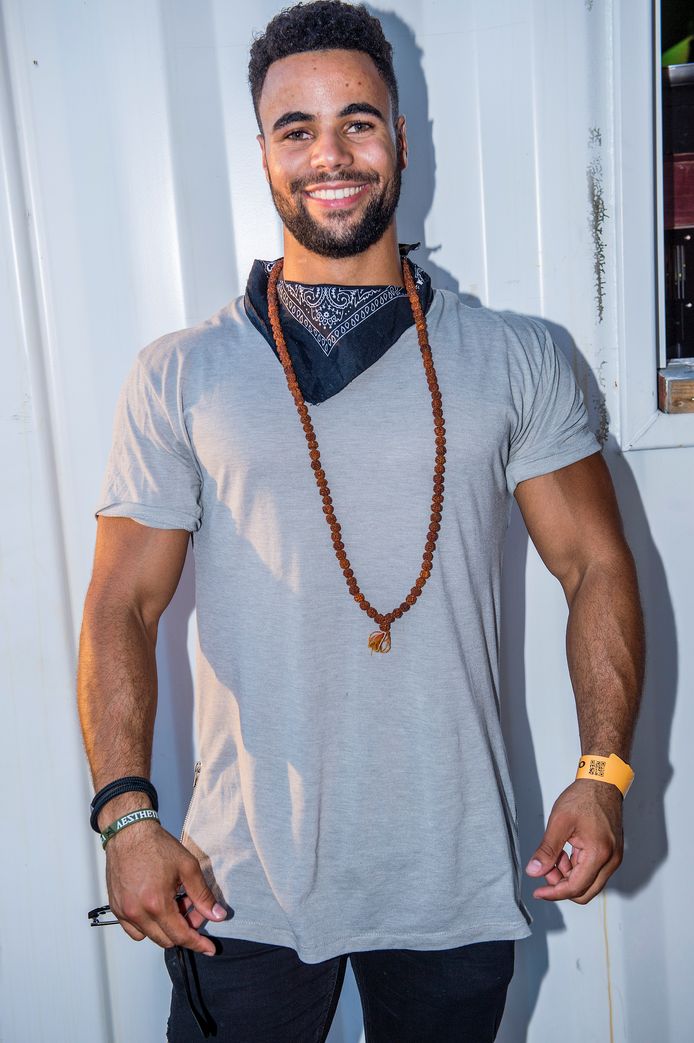 He took part in the very first season of 'Ex on the Beach: Double Dutch' in 2016, but since then it has been quiet around Dutch bodybuilder Puru. Logical, because shortly after his participation, the bodybuilder and personal trainer started a relationship with Emily, with whom he is still together. What's more: on March 12, the couple announced the birth of their first child, a son. The boy was named Jay Alexander.
Emily, in turn, shared a snapshot of the brand new daddy and his son. Ooooooh!
A new song for Diaz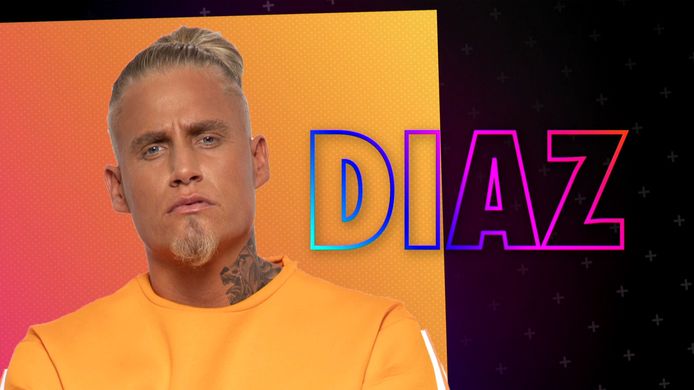 We conclude with our favorite reality tiger Diaz. He has released a new song with Presta, to give a place to the setbacks – which the former 'Ex on the Beach: Double Dutch' contestant had to deal with last year. "A lot has happened," Diaz said in a conversation with your favorite reality queen† "There were ups, but especially a lot of downs. Many also do not know that I had a girlfriend for a while, but that this also went wrong."
Diaz wrote a song about it, together with rapper Presta. The song itself cannot be listened to yet, and the title remains a secret for a while. Diaz already shared a pretty fierce teaser of the accompanying video clip. It shows, among other things, how the reality star lies drowsy in the seat, and seems to drown. "Despite all the misery, I finally found myself again," it sounds. "I have taken the necessary steps to get my life – both private and business – in order. Together with Presta I discuss that difficult period in my life. I know that many people struggle with such things, and I hope this gives them some comfort. Stay tuned†
ALSO READ
REALITY CHECK. Madieke looks back on her kiss with Fabrizio and Leen Dendievel has something to say about the final of 'Big Brother'
REALITY CHECK. Nawel looks back on her 'Big Brother' adventure and our Delphine is single again
REALITY CHECK. Leroy looks back at the 'Big Brother' uproar and 'The Bachelor' candidate Sharina lashes out at Fabrizio
Free unlimited access to Showbytes? Which can!
Log in or create an account and never miss a thing from the stars.

Yes, I want free unlimited access