In his new documentary 'From the other side', Tim den Besten (34) investigates whether someone's sexual preference can be influenced. To do this, he visits a conference on conversion therapy and speaks with several 'ex-gays'. His fear of angering homosexuals is not unfounded: on Twitter people react with disgust at the things that are said in the documentary.
"It's Not Who You Actually Are"
At the beginning of the documentary, Tim says that he knows that many young people have a difficult coming-out, but that he has not been bothered by this himself. "I've never had any problems. I lead a happy life as gay, but I've always wondered why one is gay and the other isn't. Was this established from birth or did it come much later?"
Also read:

Tim den Besten comes with a documentary about sexual preference
To get an answer to this question, he visits an international conference where scientists, therapists and so-called 'ex-gays' are present. All the people out there are in favor of conversion therapy. This is an approach that attempts psychologically to change a person's homosexual or bisexual orientation to a heterosexual one.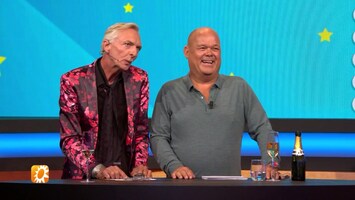 Also read:

Martien Meiland leaves nothing of Tim den Besten intact
Tim isn't sure what to think of the conference at first. "What did I get myself into?" he wonders. "Ex-gays? I just really don't know what to think. On the one hand it's a bit scary, all these people together. But on the other hand I also feel comfortable here. They are nice people like that at first glance and I don't feel threatened either." During the conference, homosexuals are convinced, among other things, that there is clear evidence that sexual attraction and behavior can be adjusted through self-control.
Afterwards, Tim will also talk to the organizer of the conference, Mike Davidson. In advance he is afraid of the reactions he will get to this conversation. "I'm afraid I'm going to make a lot of people, especially gay people, angry," says Tim.
Mike tells him that he has struggled with homosexual feelings all his life and has gone to therapy for this. He now says he is no longer gay. "I am not saying that homosexuality should be criminalized. But a certain section of the LGBTI lobby believes that our practices should be criminalized."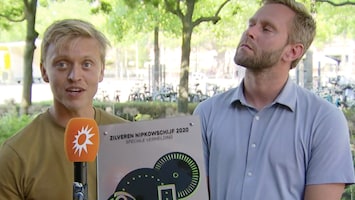 Also read:

Tim den Besten and Nicolas Veul receive an honorable mention
During the conference, young people will also have their say about how they became Christian and therefore no longer 'needed' homosexuality or gender dysphoria. When this is discussed later in a small group, one Victor says that 'gay feelings are only a symptom'. "It's not who you actually are." According to him, feelings are simply released by something that happened during the upbringing. A Dutch man also speaks, who says that he also thought he was gay 25 years ago, but has now been married to a woman for twenty years. When Tim asks him whether this means that he will never see a handsome boy again, he replies: "Yes, of course I do. Only in the past when I saw a handsome boy, I immediately had the feeling: I have to do something with that. not anymore."
The stories of the men amaze not only Tim, but also the viewers. They are 'disgusted' by the train of thought that appears in the documentary.