UpdateBruce Willis (67) quits acting. The American film star was recently diagnosed with aphasia, a language disorder resulting from acquired brain damage.
His family reported this on social media. "As a family, we want to let you know that our beloved Bruce has been suffering from health issues of late and that he was recently diagnosed with aphasia," the statement read on daughter Rumer's Instagram page. The disorder affects his "cognitive abilities," writes his family. "That's why, after much thought, Bruce distances himself from the career that means so much to him."
"This is a very difficult time for our family and we are so grateful for your continued love, compassion and support. We are going through this as a strong family and wanted to get his fans involved because we know how much he means to you and you to him." The statement was signed by his wife Emma, ​​his ex-wife Demi Moore and his five children.
What is aphasia?
Aphasia is a language disorder that occurs after damage to the brain. "Patients with aphasia are no longer able to express themselves properly. They can't find the right words or they don't speak fluently anymore. They may also have difficulty with language comprehension. This results in not being able to read or understand what others are saying to you," explains neurologist and director of the Brain Research Center, Niels Prins.
The disorder manifests itself differently in everyone. Various diseases are at the root of it. "A brain haemorrhage or cerebral infarction, for example, can lead to the language disorder. This is often accompanied by paralysis on the right side of the body. But aphasia can also occur gradually. In the latter case, it could be brain diseases that cause dementia." The cause of Bruce Willis is unknown.
One of the biggest movie stars of recent decades, Willis has starred in dozens of films since his career began in the 1970s. For his part in the series moonlighting (1985-1989), in which he broke through to the general public, won an Emmy and a Golden Globe. One of his most famous roles, however, is that of John McClane in the die hardseries. He was also seen in The fifth element† Armageddon and Pulp fiction.
For a long time he was considered a macho actor who was mainly good for the better pounding in action films, but he also had a comedic talent, as witnessed in films like Look who's talking† Death becomes her and Hudson hawk† In the 90s he also showed a more serious side, such as in the science fiction film 12 Monkeys and the horror classic The sixth sense†
B movies
Willis's career seems to have come to a dead end in recent years, yet he still makes films all the time. He appeared in no fewer than eight titles last year, but the majority of them consisted of bit parts of only a few minutes. Moreover, many of those films could not be admired on the big white screen. The Razzie Awards, the annual equivalent of the Oscars, even teasingly created a new category for "Bruce Willis worst acting performance in 2021."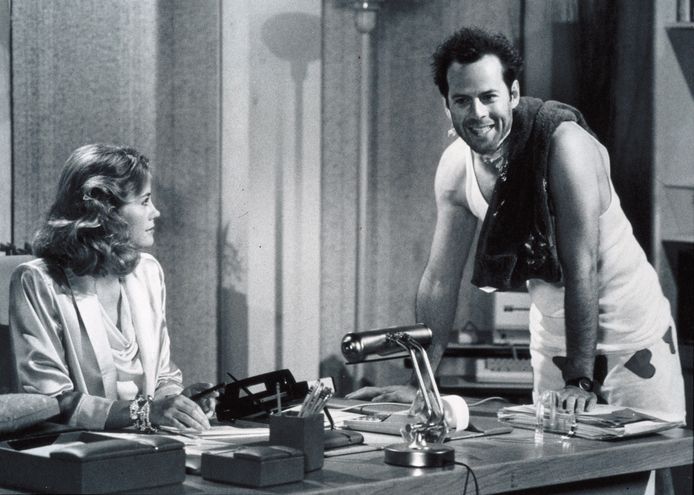 startled stars
Several shocked Hollywood stars are making themselves heard on social media. Actress Jamie Lee Curtis writes: 'Courage! Love to you all!' And Sarah Paulson, Willis' opponent in the movie glass from 2019: 'He was a great acting partner to me and is the sweetest, most caring and funniest man.'
Sylvester Stallone prays for his friend and film colleague. With words of encouragement and a whole bunch of photos of the two together, Stallone supported his fellow action hero via Instagram. "We go back a long way together," writes 75-year-old Stallone. "I pray for the best for you and your beautiful family." Stallone and Willis haven't always been friends, though. Several years ago they had an open quarrel after Stallone replaced Willis for financial reasons in the third part of his film series. The Expendables† The role then went to Harrison Ford. The two later reconciled.
Also listen to the AD Media Podcast:
Watch our Show & Entertainment videos below:
Free unlimited access to Showbytes? Which can!
Log in or create an account and never miss a thing from the stars.

Yes, I want free unlimited access