Because there is a lot to see on television every day, you can read the viewing tips for tonight here every morning. These are the recommendations for Monday 28 March. View the full TV guide here.
BBQ Street
New season
24Kitchen – 5:30 PM
Anyone who only uses the barbecue in high summer is crazy, according to grill masters Peter de Clercq, Jord Althuizen, Ralph de Kok, Harm Jan Bloem and YouTube phenomenon Pitmaster X Roel Westra. In the spring edition of BBQ Street they show every working day that meat can also be prepared perfectly in bad weather.
2Doc: War in Westerbork, April – September 1945
NPO 2 – 8.26 pm
Thousands of NSB members were imprisoned in Camp Westerbork immediately after the liberation. Hundreds of Jews were still held there at the time, several of whom were designated as guards. They thus faced their sworn enemy. War in Westerbork examines the thin line between good and evil in the spring and summer in the Westerbork of 1945.
Seef spear
New program
NPO 3 – 9.26 pm
How is it possible that Mark Rutte forgets everything and still takes charge? And how can you, as a Dutch-Turk, best escape the pressure and evil eye of your aunt to send half of your savings account monthly to your family in Turkey? In Seef spear a mix of new and established comic talent looks at society and the associated cultural norms and values ​​with a satirical eye, a mirror and a filleting knife.
Police National Unit in action
New program
RTL 5 – 8.30 pm
Nationally and internationally, the National Police Unit hunts for criminal groups, terrorists, drug dealers and other scum. In Police National Unit in action they explain how they work to ensure a safe Netherlands.
without a trace
NPO 1 – 9.21 p.m.
The violinist Simone has actually been playing all her life for someone who is not there: her biological mother. In order not to hurt her adoptive mother, Simone put off the search for her for years. But because she doesn't want to feel guilty later for what she didn't do, a switch recently went off. Can Derk locate Simone's mother in Peru?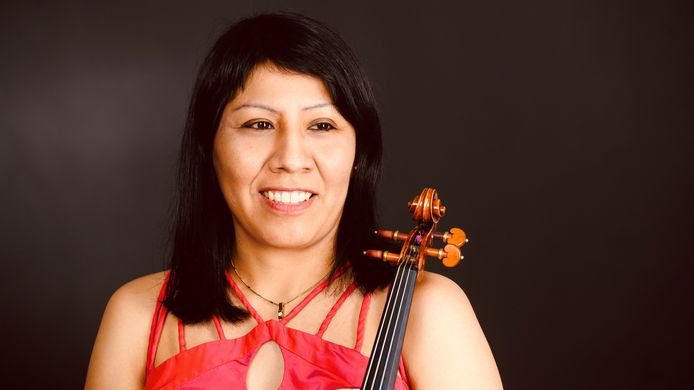 Muhammad Ali
New program
NPO 2 – 10.19 p.m.
Muhammad Ali predicted at age 12 that he would become the heavyweight champion. And he was right; by the age of 22 he had already defeated more than a hundred opponents. To sketch Ali's extraordinary life story, director Ken Burns dived for the eight-part Muhammad Ali in archive material and for six years he interviewed family, friends, journalists, boxers and historians.
Watch all our videos about the latest movies and series here:
Free unlimited access to Showbytes? Which can!
Log in or create an account and never miss a thing from the stars.

Yes, I want free unlimited access