videoViewers and fans are saying goodbye to weatherman Piet Paulusma in Harlingen this afternoon. Paulusma died on Sunday at the age of 65 from the effects of cancer. In the Entrepotgebouw in the Frisian place, people can say their last goodbyes to the beloved TV face from 12:00 to 17:00.

Denise de Koning



Latest update:
25-03-22, 16:43


Lots of sun, a clear blue sky and almost no wind: that's probably how Piet Paulusma had described the weather for today. All the windows of the Entrepot building are wide open, just as Paulusma wanted. "Everything open, beautiful towards the sea," says funeral director Casper van Veen. Through one of the windows a sunbeam lands right on the weatherman's coffin. "It just doesn't get any better than this. It's as if Piet still controls the weather himself."
Two ladies from Zwaagwesteinde, who had been waiting for some time, were the first to enter. Moments later, former lawyer Hans Anker arrived at the building. "Very impressive", says Anker after his farewell greeting. He did not know that Paulusma, whom he describes as 'accessible, approachable and accessible', was ill. The mayor of Harlingen and Jan Slagter, director of Omroep Max and Paulusma's last employer, were also present early.
Surprise
Jan Slagter's call to bring a lot of colorful flowers today has been widely heeded. The hundreds of flowers contrast sharply with the often dark clothes of the people who come to say goodbye. The entire ground around the sailor's chest is now littered.
Els and Robert den Akker from Harlingen will also bring a bunch of tulips. ,,Everyone from Harlingen knew Piet", says Els. "I once asked him why he had lost so much weight. Old age, he would say. He really never told anyone about his illness, so his death came as a huge surprise to everyone."
The news also came out of the blue for Mr. De Jager, who came all the way from Zoetermeer to Friesland to say goodbye. ,,I was once here on holiday and walked past Piet's big white house", he says. ,,He was smiling at the window and I greeted him. He then said that I could also come in for a cup of coffee, I will never forget that. He was always so happy and optimistic."
No sad music
Happy and optimistic, that's how everyone who comes by this afternoon describes the weatherman. The atmosphere in the Entrepotgebouw is actually anything but sad. No sad funeral songs for Piet Paulusma, but cheerful music from his own playlist.
Jan Slagter, who can be found in Harlingen almost all day today, is grateful for the many people who travel. He's been 'flooded' with condolences this week. ,,The whole of Harlingen has come out to commemorate Piet, I think that's wonderful. The weather is nice, there are hundreds of flowers and visitors reminisce together, this is probably exactly what Piet would have wanted."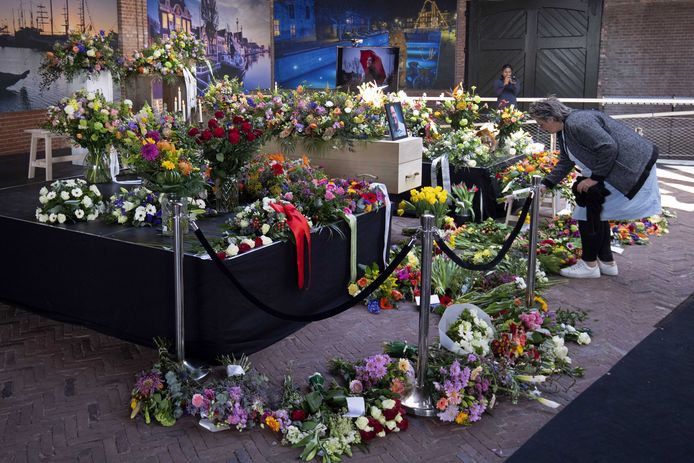 On Wednesday afternoon, interested parties have already lit more than five thousand digital candles for Piet Paulusma. on memori.nlan online condolence register where a page has been opened for Paulusma, hundreds of condolences and memories of the deceased weatherman have also been posted.
The hundreds of messages are written in both Frisian and Dutch, the languages ​​in which the well-known weather forecaster from Friesland regularly spoke on radio and TV. The messages contain words of comfort to his family, but poems have also been written and video clips of songs have been posted.
In four years Elfstedentocht
Paulusma was seen on Dutch television for 25 years. After 23 years at SBS, where he broke through with his weather reports around the 1997 Elfstedentocht, he started working for Omroep Max in January 2020. He presented Piets Weer always at outdoor locations and always concluded with 'oant moarn, see you tomorrow'. He was also heard on NPO Radio 5.
Paulusma last provided his weather forecast on television on Thursday 17 March. A day later he could still be heard on the radio.
'I am very happy that the Netherlands has always looked at me,' said Paulusma to his employer Slagter a day before his death. 'I want to thank them for that. In four years there will be an Elfstedentocht. Will you think of me then?'
Paulusma's funeral will be private on Saturday.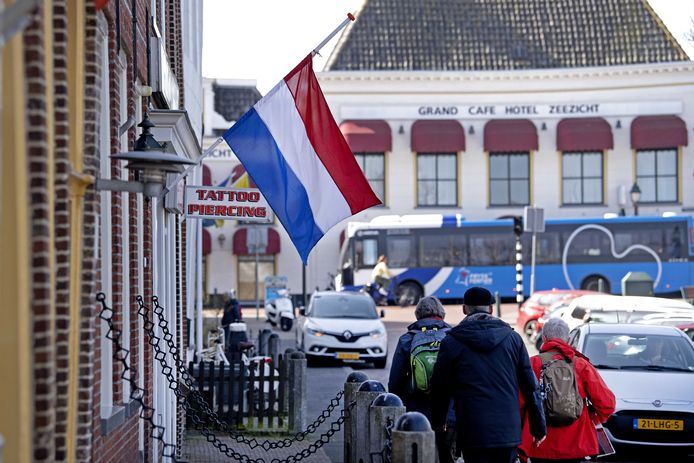 Free unlimited access to Showbytes? Which can!
Log in or create an account and never miss a thing from the stars.

Yes, I want free unlimited access